INFINIWIZ BLOG
Every business needs IT solutions of some type in place to compete today. Small businesses that have fewer resources face more challenges in managing their technological needs. Does it make more sense for your company to hire in-house or use a managed IT service?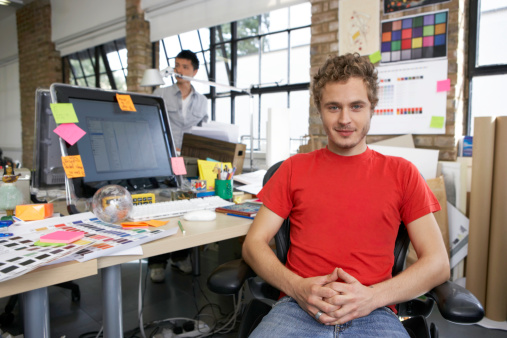 Every small business needs some kind of technological infrastructure in place no matter what type of business it is. It can be as simple as a website and a secure server for a solo owner who doesn't have an office or a brick-and-mortar shop that needs a point-of-sale system and must keep customer data safe from hackers. IT solutions increase productivity, improve communications among clients and team members, and can automate many mundane tasks that otherwise take up a small business owner's time and resources.
In deciding how to utilize their resources, small business owners may find themselves facing a dilemma when it comes to choosing a managed IT service or hiring a dedicated in-house employee. For small businesses that are continually strapped for resources, using a managed service is likely to meet all of their needs. However, other types of businesses who rely on their technological infrastructure heavily and frequently face workflow disruptions because of it may benefit from having a dedicated employee.
Pros of Using a Managed IT Service
Major Cost Savings
The most obvious benefit to a majority of small business owners is that outsourcing IT aspects like a help desk presents significant cost savings. IT professionals can command a high salary for their skills, and this presents a cash flow issue for business owners who may be unable to pay this salary in the long run.
24/7 Availability for Certain Tasks
Because they have multiple employees who may operate on different schedules or be location-independent, managed IT services may offer 24/7 support for services like help desks and resolving server problems while an in-house employee physically cannot do this. For customers seeking help any hour of the day, this is incredibly valuable.
Technology Evolves Incredibly Fast
Computers become obsolete in barely two years today. Hardware and software solutions also continually upgrade, and faster than ever before. Technology evolves too quickly for one employee to keep up with. Even if a small business owner's technological needs are relatively simple, staying up to date provides a competitive advantage that improves workflow and efficiency and in-house staff may not be able to accomplish this.
Pros of Hiring In-House
An In-House Employee Gets to Know Your Customers and Staff
While a managed IT service can provide this level of support to a lesser extent, the main advantage of hiring in-house is that your dedicated IT employee gets to know you, your staff, and customers. By being on-site every day, they become familiar with your processes and associates which provide valuable insight.
Technological Emergencies Can Be Solved Immediately During Work Hours
By having an IT person on board, there's no wait for resolving important issues that can arise. Since they develop familiarity with your systems by being on-site every day, having a dedicated employee can be a more efficient solution if your infrastructure requires a higher amount of maintenance to prevent workflow disruptions.
In-House IT Staff Tends To Work at a Slower and More Deliberate Pace
While this sounds detrimental at first, this deliberate pace means that IT employees can take as much as time as necessary to address issues that give them more time to comprehensively evaluate systems and implement a solution. Since managed IT services will service multiple clients, they may be unable to provide as detailed of evaluation.
In-House IT Employees and Managed IT Services Working in Conjunction
Depending on the resources available to the business and the technological needs, some processes are best done in-house while others should be outsourced to a managed IT service. For instance, server and hardware maintenance can be performed in-house by a dedicated employee who is able to immediately jump to an emergency and take care of it before workflow is disrupted. They handle these tasks but a managed service can take care of other tasks like email system management and a 24/7 help desk so that the staff can focus on other responsibilities.
Small businesses with fewer resources may need to send all of their IT needs to a managed service while a business owner with more resources can hire in-house staff for the most important technological aspects but use a managed service for tasks that don't make sense for the in-house staff to use their time on.
Microsoft Surface devices and software can help your company succeed: Here's how.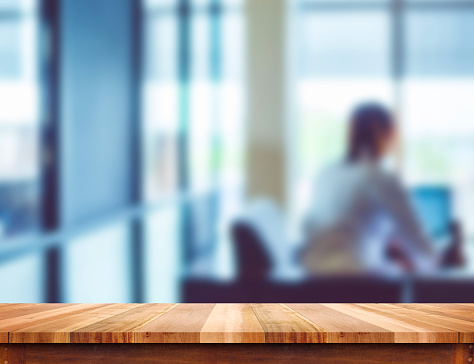 Is your company considering a switch to new computer services or a device upgrade? It's time to consider the Microsoft Surface lineup. Microsoft Surface device, starting with the Surface hybrid tablet and Surface Pro, have been around for some time, but in the past couple years Microsoft has worked hard to expand its Surface offerings and their compatibility with the greater business environment (along with fixing some of the more annoying bugs and generally helping Windows 10 to run more smoothly). Here are the top reasons you should consider Surface in your next upgrade.
1. Surface Devices are Growing More Versatile
It doesn't matter how your business uses devices, there's probably a Surface solution for you. Early Surface hybrids were tablets with an easily attachable keyboard so that you could treat them like laptops in a moment's notice. The Surface Book is an even more versatile full laptop that can act as a tablet and detach in a pinch. The Surface Studio is a large desktop PC that can handle even more complex or screen-demanding projects. There's even Surface Hub, which is designed for large conference rooms. As the Surface line has expanded, it has grown far more adept at filling in gaps and meeting business needs no matter how they prefer their hardware.
2. Mobility When You Need It
While the Studio and Hub are designed to stay in one spot, most Surface devices are made for mobile activity (we wouldn't be surprised to see a Surface Phone pop up in the next few years, either). That's ideal for businesses that are switching to more flexible scheduling, more open office setups, more on-the-go work, and more remote office situations. Hybrid tablets and do-a-little-of-everything devices like the Surface Book are ideal for these situations. Plus, the focus on Windows 10 and standard business apps like Word and PowerPoint often make Surface devices more reasonable for mobile work than alternative options.
3. Versatile Modes of Operation
Surface devices aren't just mobile, they are also open to a variety of different uses. One of the complaints in some companies – especially for marketing and design – about Windows products is that they aren't very friendly toward more delicate visual work. Microsoft has been working to change that image, with success. Even the Studio was named for this particular target audience, and its 28-inch, ultra HD touchscreen was specifically designed to be friendly to artists. The Studio also includes the Surface Dial for fast palette changes and other design options, while both the Surface Book and Studio come with the Surface Pen for sketching, note-taking, and other tasks. There's literally something for everyone.
4. Microsoft Cloud Services
Everyone has a variety of cloud services that they're eager to offer businesses. But Microsoft's services available with Surface devices come with several more unique benefits. Options like Office 365 exist to bring a more secure version of Office to employees no matter where they are or what computer they are using. Microsoft Azure, on the other hand, is a fuller suite of apps and services that allow a company to quickly create its own customized, over-the-net platform for its particular needs (plus you pay by usage, not by what you use). Services like these typically come with free trials and discounts when you buy Surface products as well, allowing you to test them out.
5. A Focus On Security
Microsoft knows that businesses still use plenty of Windows apps and services, and it knows that security is a top concern for many of these businesses. As a result, there is a definite focus on Surface and Windows 10 on providing top-line to security, from biometrics to new security analytics. This has lead to the NSA adding Windows 10 and Surface to its list of devices recommended for classified use, among other security benefits.
6. Microsoft Deals for Schools and Nonprofits
Microsoft has some excellent deals for schools, nonprofits, and similar organizations. That includes massive Surface discounts, donations to qualifying nonprofits, and many other efforts that help these kinds of organizations. If you can qualify, don't ignore these deals and programs!
7. User Preference is Trending Toward Surface
Okay, but what do people actually prefer to use? It turns out that they are increasingly fans of Surface devices. In April 2017, for the first time we saw Microsoft tablets overcome Apple tablets in the J.D. Power Tablet Survey, which compared Surface tablets and iPads (among other options). Employee satisfaction is, of course, an important metric when making any big switch to new hardware, so it's good to see that people are responding so positively to the latest Surface offerings. Getting buy-in for Surface devices has never been easier!
Interested in more information about upgrading your office or switching to Microsoft products and services! Infiniwiz can help. Let us know what your Chicago needs are and ask specific questions by contacting us at sales@infiniwiz.com and (847) 994-1111.