Infiniwiz wants to ensure that our customers are happy 24/7. That's why we've invested in the services of a superior call center (Alliance Wireless Communications). This isn't just any call center —They are versed in what we do and can help you reach the technician who can best resolve your IT issues.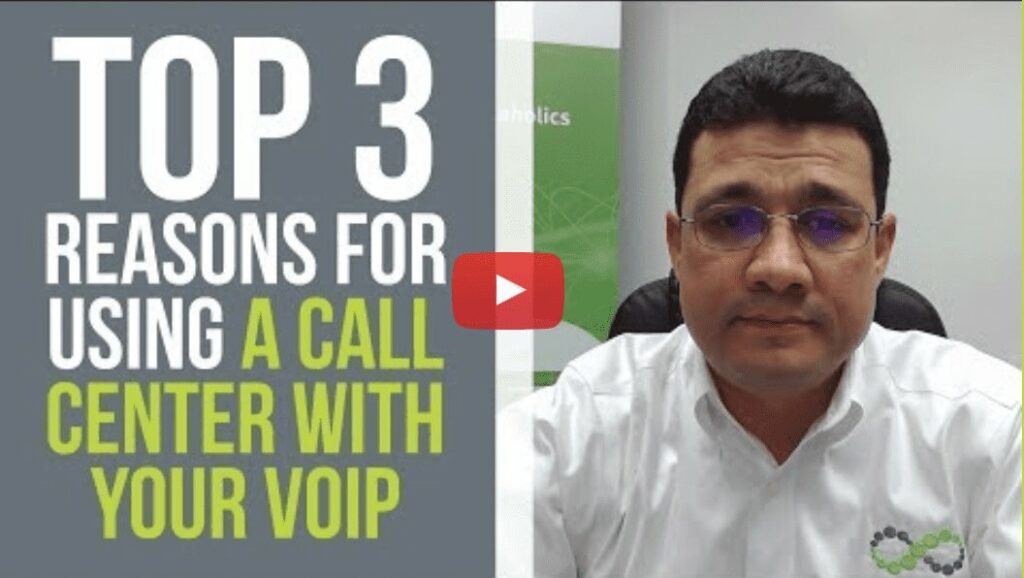 We know that most people hate being routed to voicemail. It's impersonal and makes you responsible for relaying the right information. This won't happen when you call Infiniwiz. You'll always reach a live, friendly and skilled professional who can answer your questions, ask you the right questions, and address your needs quickly and effectively.
They Have 24/7 Support
We know that you can't always call us during office hours. And sometimes IT issues arise over a weekend or late at night. With our call center, a person will always be there for you 24/7. We've trained them to ask you the necessary questions to get to the heart of your IT issues. Not only does this take the pressure off you, but with the right information, the call center agent can determine the right technician to send your ticket to. This expedites the IT service you need so we can get you back up and running quickly.
All Calls Go To A Human Not To Voicemail
Did you know that 72% of callers hang up without leaving a message when they get routed to voicemail? When you have to leave a voicemail, unless you understand the IT problem you may not be able to accurately relay what a technician will need to know. The call center staff has been trained by our techs and knows what questions to ask to resolve your IT problem as quickly as possible. Your calls are never sent to voicemail. You'll always have a person to talk to. They are so well trained that they can often get answers for you before techs get involved.
Calls Are Routed To The Appropriate Technician
Call Center employees are well trained and have a customized script to go by to ensure they ask you the right questions. With the correct information your calls are funneled to the right technician. And if you want to talk to a tech right away, the call center agent can connect you to the tech on call. You can ask questions, and the tech will answer and address them or forward the trouble ticket to the most appropriate tech to handle the problem.
Urgent Issues Are Expedited
Our call center can handle trouble tickets and forward them for immediate action if warranted. They'll know what questions to ask to determine if your issue is an urgent one that could lead to an emergency. All calls are pre-screened and qualified so our technicians will have the necessary information before they speak with you. 99% of after-hours calls are not emergencies. However, if the call center agent qualifies your request as an emergency, the right tech will be alerted immediately. No more waiting hours or even days for the service you need. Your urgent/emergency IT troubles will be taken care of quickly.
They Receive Customized Support
Because we keep data on hand about your unique requirements, our professionals will know what IT service or support your business needs to succeed. If you call saying that you need a piece of hardware or software, we'll know in advance what IT solution will be best for your organization. The call center staff will forward you to one of our sales professionals who can speak with you about the computer, server, IP phone or software solution that will best address your unique requirements.
All Calls Are Recorded
Our call center agents always record your calls. This enables them to collect and exchange information instantaneously and provide a smooth transition to get your problems resolved. The recording can be forwarded to the right technician who has in-depth knowledge about your concerns. If they aren't available to speak with you right away, they can listen to the recording and will have more information about the problem when they get back to you. With a record of information, you'll get answers to your calls promptly.
Enhanced Communication = Increased Productivity
The information the call center agent gathers can be shared and communicated directly across all of our departments and even to our partners if warranted. This facilitates smooth collaboration between different team members. For example, a technician can easily share updates related to a software migration to the software company. They will have the information from you and our technician to quickly resolve software issues. Or if a technician was previously working on an issue for you and they aren't available, the recording can be sent to one who is available so he can take the steps needed to get your software or hardware quickly running again.
It's Good For Business
When our customers are happy, we're happy. We're also extremely pleased with the Infiniwiz Call Center. One of the biggest challenges we had before investing in the call center was that our customers weren't leaving messages on our voicemail system. Now with our Call Center, we're reaching everyone and resolving their issues in a timely manner. Our customers are happy, and we are too.
Need IT Help For Your Business In The Greater Chicago Area? You can always reach the Infiniwiz Call Center 24/7 at (847) 994-1111.