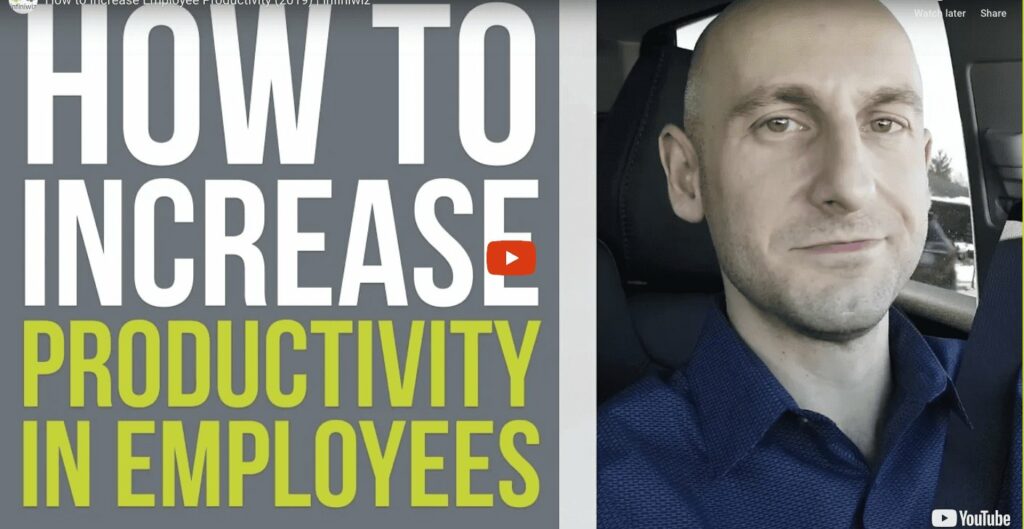 Businesses In Chicago Are Using A Productivity-Boosting Technology That Saves Time & Money
We visit a client nearly every business day to meet with their owners, management and staff to learn about any IT issues they're having and to get feedback on the work we do for them. One of the common problems we hear about is that employees have to spend too much time on manual tasks – things like fielding emails and opening attachments that must then be put into different software programs. This eats into a company's time. We help by optimizing and automating these processes. Want to learn how? Keep reading…
How Can You Increase Your Employees' Productivity & Save Money With This Technology?
We visit our clients nearly every business day to meet with their owners, management and staff to learn about any IT issues they're having and to get feedback on the work we do for them. One of the common problems we hear about is that employees have to spend too much time on manual tasks – things like fielding emails and opening attachments that must then be put into different software programs. This eats into a company's time. We help by optimizing and automating these processes. Want to learn how? Keep reading…
There's a new suite for Document Scanning and PDF/OCR data capture that can increase your staff's productivity. It can have a hugely positive impact on your business operations. Some have improved productivity by more than 25%.
What Is This New Technology?
It's a complete suite for Document Scanning & Data Entry.
It's easy but powerful and fast.
Scan and organize your documents in minutes, not hours.
What Can It Do?
Allows you to Scan/Index large sets of documents.
Helps you with Data Entry with OCR & Assisted auto fields.
Extract text from PDF Files and convert to indexed data.
Upload documents to the Cloud.
Export documents & data to your CRM/ERP.
Who Is It For?
Users who scan documents on a daily basis.
Companies that are involved in scanning processes.
Service companies that Scan for other companies.
What Is It Called?
It's called ChronoScan. It's the world's most accurate and robust OCR (Optical Character Recognition) available.
Here are some additional features:
With it, you can scan and organize your documents in minutes rather than hours. It allows for multiple multi-page documentation separation strategies.
It also allows you to extract localized areas on your documents indicating data type and custom OCR parameters. It also instantly reads 1D/2D barcodes from your documents.
You can extract all the information you need from your documents in the correct format. ChronoScan is the only product in this line able to retrieve all documents data and structure it.
With its unique features, ChronoScan is able to visually dismount and structure complex documents. And it automates repetitive tasks like PDF renaming and data extraction.
It has HotFolders where you can automatically execute your configurations. With HotFolders you can automate your document processing applications without command line or scripting needs.
You'll be able to automate your workflow with HotFolders or IMAP. Automate input and output that will give your users immediate access to documents and data.
Once configured, you'll be able to convert your documents to SML/CSV files without user intervention. Optimize business processes by automating any kind of workflow extraction.
Export your documents and data to any DMIS-ready server like SharePoint/Alfresco/SAP etc.
Directly validate or fill your document fields with existing databases.
You can increase document security. With a very flexible and complete user role and access framework, it's easy to control what users have access to what features and documents. The users role engine allows the system administrator fine control over every user and their access to specific parts of the configuration.
Save Time & Money With ChronoScan
Printing paper documents cost money and storing them takes space. By scanning your documents and converting them digital files, you'll eliminate these costs and save money. You can also eliminate the time it takes to file documents. And, with less need for space, you can downsize to a smaller, less expensive office space.
If you handle a lot of paper in your business, document scanning is the best way to process and store your documents and the information they contain. It also saves time searching for files. It will not only save times scanning and organizing, but it will also reduce the paper clutter in your office.
With ChronScan you can automate some or all parts of your workflow so you can save time and focus on what really matters.
Infiniwiz can help you implement ChronScan for your business in Chicagoland. Contact us for a complimentary assessment of your IT needs.
In the meantime, stay up to date on the latest IT news and info by checking out our Blog.