Post-Coronavirus: Changes To Onsite IT Support In Chicago
Your technology support team likely played an integral role in helping you transition to remote work and maintain operations, but what's next as lockdowns are lifted? 
The coronavirus pandemic has forced us to adapt to new ways of living, working, and connecting as we stayed home to slow the curve. For many, remote work was the only option to remain operational while adhering to social distancing and stay-at-home orders. But now, lockdowns are being lifted across the states. So what's next as lockdowns are lifted? For most organizations, a hybrid approach will become the new norm with some employees working in the office while others work from home.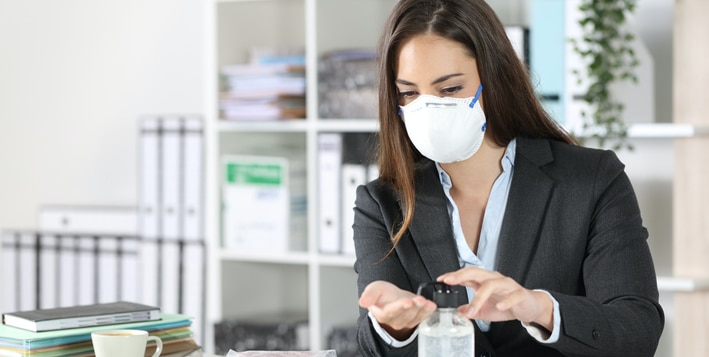 How will onsite visits change as lockdowns are lifted?
Although remote work is here to stay, many organizations will still require onsite visits from time-to-time. This may include:
Implementing cybersecurity measures on remote worker or in-office equipment

Replacing or upgrading equipment, such as servers, in the office

Troubleshooting technology issues for remote workers and in-office workers

And much more
Going forward, it's important for technical support providers to be prepared to continue social distancing – to some degree – to keep everyone safe. If you haven't had this discussion with your technical support provider, reach out and discuss what their plans are.
Here's what onsite visits from our team will look like…
Our team has been having internal discussions, alongside discussions with our valued clients, to determine the best way to approach onsite visits going forward. Naturally, we know they're invaluable to the clients we serve, especially when they're looking to implement new technologies, setup remote workers or troubleshoot issues.
We will be following all health and safety guidelines as recommended, which includes the following: 
Wearing masks when we visit a client's office

Using hand sanitizer before entering the client's office

Washing our hands often during the visit

Requesting that our clients follow social distancing while we're there

[AP1] 

Opting for remote support wherever possible

Providing user-friendly guides and/or how-tos for minor problems
Does your technology support provider have a plan to keep you and your team safe upon the reopening of your office? Need a technology support provider that prioritizes you during this difficult time? Get in touch with us via the chatbox.