10 Security Measures: Part I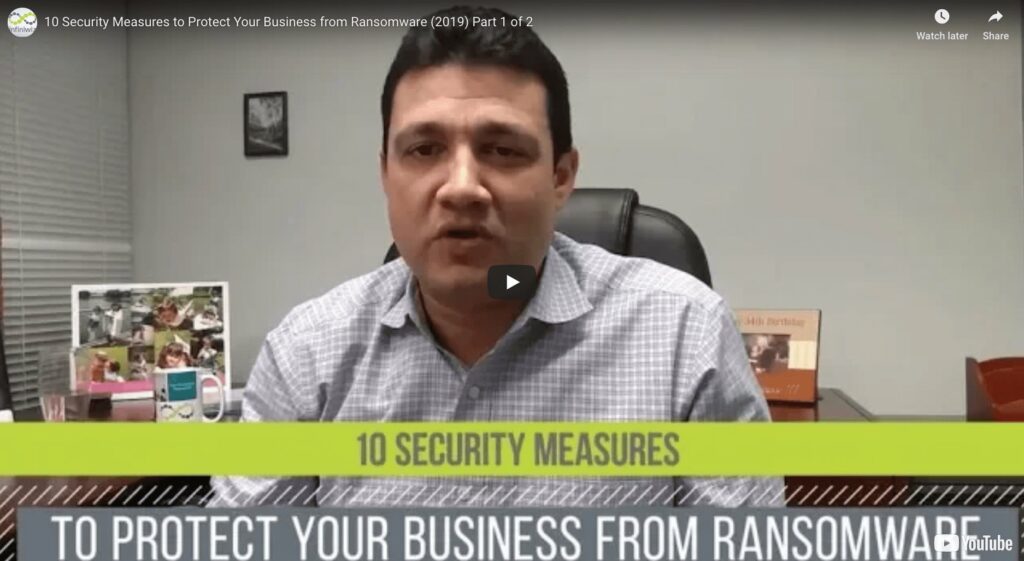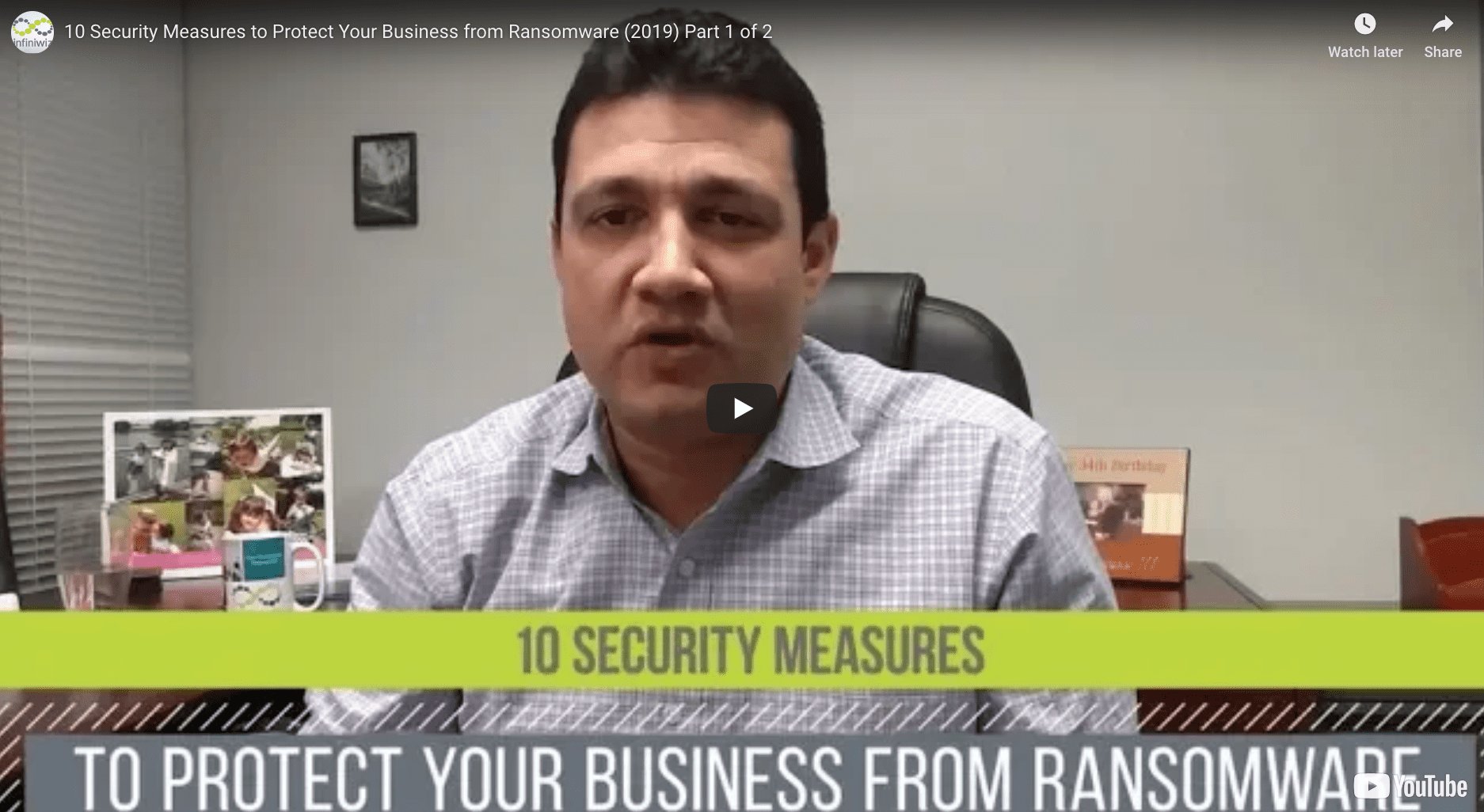 Ransomware remains a genuine risk. Small and midsized businesses are a primary focus for hackers today, and attacks are becoming more targeted. Hackers are using more sophisticated and precise exploits to compromise business networks. Ransomware is an ongoing concern for businesses worldwide. This is because it continues to be effective for the hackers behind these attacks. All it takes is one small mistake for them to get inside your network. This means that you must strengthen your defenses.
So what can you do to stay safe?… Follow these 5 Security Measures. We'll detail the remaining 5 in a future blog.
1. Back Ups. We're not just referring to hard drive backups like those connected to your computers… You need more because your hard drive backup will get infected with the ransomware. You need Professional Level Backups with an offsite cloud backup solution and ransomware detection. This prevents any locked files that result from a ransomware attack from being copied onto your cloud backup.
The frequency of the backup depends on what you need. It may be every 15 minutes or once daily. The Professional Level Backup will automatically schedule your cloud backups for you, and it will keep multiple versions of your files. Plus, it will backup not just your files but your entire file environment including your server, operating system and applications. With this type of backup, you can restore your IT environment thoroughly and quickly.
2. Passwords. I know… Everyone hates using passwords because there are so many times when you need to use them. And, as you know, you must use complex passwords, you shouldn't email passwords, nor store them in Excel files, or on sticky notes on your computer monitor for others to see. (Yes…some people actually do this!)
The best solution is to use Password Management Software. It will handle all the password best practices for you. You can set password policies so your employees can't create and use simple passwords (like Password 123, etc.). It will force them to use passwords with upper and lower case letters, numbers and special characters. A Password Manager will also allow you to share passwords easily and securely via the software. It's a must have, because when your passwords get compromised, it's a threat to your business. Using a Password Manager will make your life so much easier and your business safer.
3. Firewalls. Nowadays, everyone has a firewall. But if you're running a business, you need an Appliance Type of Firewall. It's a device that sits next to your modem between your local network and the Internet. It checks all the traffic going back and forth and looks for virus infections, malware, bad URLs (so your staff doesn't visit websites where their computers can get infected), makes sure attachments coming into your network aren't infected, and ensures no confidential information is sent out.
This is another must-have. All web traffic should pass thru a firewall that applies multiple security functions like anti-virus, anti-spam, content filtering, and web filtering. Content filtering prevents access to items that would be harmful if opened or accessed. The most common items filtered are executables, emails or websites. It works by matching strings of characters; when the strings match, the content isn't allowed.
4. Multi-Factor Authentication Software (MFA). This is a small thing, but another must have. It provides another layer of authentication when your employees are logging into a site. You've probably seen this when you go to banking websites. They will send a code to your email or in a text message that you must key in along with your ID and password to enter your banking site. You can implement this for your business applications or sites with confidential information that you need to protect. MFA Software is fairly inexpensive and easy to implement. MFA should be mandatory wherever possible, especially when accessing a domain/server, bank account, or other sites where confidential information is stored.
5. SIEM (Security Incident and Event Management). This is a device, that like a firewall, sits between your local network and the Internet, but it checks traffic at a much lower level (at the log level). It looks for signatures and events that resemble a known threat. The SIEM sends the information to a SOC (Security Operation Center). This is a team of professional security people who look at the threat and validate it further. They then notify your IT department or your IT company to take action. It detects malicious code and keeps it off your network. This is needed because an anti-virus alone is not foolproof. Without a SIEM, codes can get implanted in your network that communicates to hackers and sends them your confidential data.
Keep watching our site for Part II of How To Protect Your Business Against Ransomware. In the meantime, Infiniwiz offers a Package with all 10 Security Measures. Contact us to learn more.
Want to stay up to date on the latest IT news and info? Check out our Blog. Here are some articles that should interest you:
Password Management Software For Businesses (Questions & Answers)
How Do We Know Someone Isn't Spying On Our Network?
Important FBI/DHS Warning: Update On FBI and DHS Warning: SamSam Ransomware