Does Your Internal IT Team Need Backup?
With the technology landscape changing as rapidly as it does, it is always challenging to find the right resources that can work within your framework and grow with the firm.
Even though outsourcing grants access to a deep bench of professionals to help you stay ahead of the fast-evolving technology dynamics, some firms shy from totally yielding control of their IT systems to external entities; and instead stick to their trusted, yet limited internal IT team.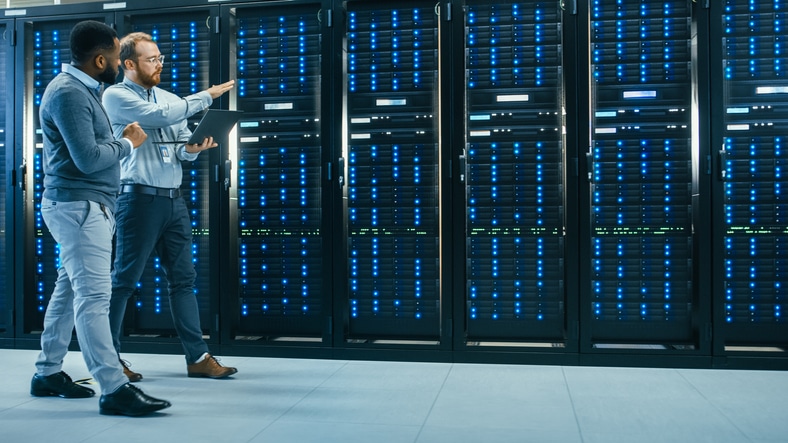 What Are The Drawbacks Of Solely Relying On An In-House IT Team?
However, much sourcing IT support from within ensures that your experts have a precise understanding of your business framework and coalesce with its goals and agendas, it also puts several stumbling blocks against scalability:
Limited Depth Of Expertise: IT stretches out into very many spectrums, each of which needs specialized skills to handle efficiently. No individual can claim to have the requisite capabilities to manage all these sectors of IT. Having only a few in-house IT professionals managing your systems limits you from accessing the vast pool of hyper-specialized experts that outsourced IT solution companies bring on board.
Available Working Time: Talk to anyone that has experienced cyberattacks firsthand. The tale is always the same: We closed business, as usual, the following morning we woke up to something fishy in our computers. A report published by Us-based FireEye affirms that "76% of all ransomware attacks occur outside working hours, with 49% taking place during nighttime over the weekdays, and 27% taking place over the weekends."
Then there you are with an in-house team that only operates by day and deserts your systems when they are most vulnerable (at night and during weekends).
Total Cost Of Ownership: To have a dependable in-house IT unit, you will have to invest in purchasing expensive hardware and software tools; and continuously update them. Not only do you have to part with hefty wages for many IT experts, but also serve them with additional benefits like holiday and overtime allowances.
The cost of ownership also extends to the risk of settling exorbitant penalties in case you fall capable of non-compliance to data privacy regulations. You must have heard of the infamous Equifax's $575 million fine from FTC for breaching basic data legislation. Outsourcing IT support could help redirect these risks and investment responsibilities to the IT solutions partner.
Are you willing to sacrifice your IT systems' security and stay loyal to your internal IT unit, or disband your trusted team and outsource support? Are you convinced that your in-house IT team needs backup?
How Do You Know That Your Internal IT Team Needs Backup?
Your in-house IT team can only offer as much as they can, sometimes the problem lies in your repudiation to outsource external backup. Here are signs to look out for:
They are forced to work overtime, during night hours and weekends, to safeguard your systems. The result will be an exhausted and demoralized department that fails to notice simple safety routine procedures like updating software.
IT experts who are solely reactive and do not try to avert potential threats proactively. This signals that they are overwhelmed and under-resourced
When was the last time your experts asked for budgetary increments to improve hardware and software within your systems? IT projects are always among the most expensive undertakings in any organization, only stultified personnel will not be keen to advance their systems
You no longer have to choose between in-house or outsource IT support; it is possible to integrate both approaches by contracting an IT management company to back up an existing internal crew.
Perks Of Outsourcing IT Backup For Your In-House Team
The firm leverages the in-house unit's extensive knowledge of its structures and the external team's firm grasp on IT management and threat mitigation expertise to establish a solid crew that aligns with its objectives and aspirations.
It is relatively economical. You access high tech IT management tools without having to worry about their acquisition and maintenance. Besides, the enterprise does not settle additional wage loads as would have been the case if they hired more personnel.
Outsourcing backup relieves the internal staff of night and weekend duties, while concurrently assure that your systems are under 24/7 surveillance.
Outsourcing enables you to predict your IT budgets. In case of any unanticipated incidences, the outsourced partner settles the bill.
Are You Looking For A Reputable IT Management Firm To Back Up Your In-House Team?
To get the best of both worlds, you must exercise prudence and source help from a company that has a proven track record in co-managing IT.
The right IT backup company:
Can provide testimonials from their previous or current partners to substantiate their aptitude in co-management.
Is financially stable. Not once have companies been left to count losses after the support company they hired went bankrupt.
Has invested in the latest technologies.
Has qualified experts who have necessary certifications and considerable experience.
Has an easily accessible Customer Help Desk. Sometimes what aggravates the impact of a data breach is the time taken to mitigate them. The IT management firm should not just be eager to secure deals then go missing in action.
Do you want state-of-the-art IT support in Chicago, Infiniwiz got you covered. We are a safe, aggressive, and trustworthy go-to IT management company for enterprises of all sizes in Chicago. We have specialized in handling IT systems for Manufacturing, Health, Accounting, and Non-profit organizations.
Click here to get started or call us at (847) 250-0798 and schedule a consultation.