We Are Proud To Support The Lisker Music Foundation
Infiniwiz serves businesses in the Chicagoland area with quality IT services that increase productivity while providing a better return on technology investments. We're also very involved in our community and believe in supporting worthy causes. That's why, once again, we're donating to the Lisker Music Foundation. If you would like more information about our donation last year, please click here.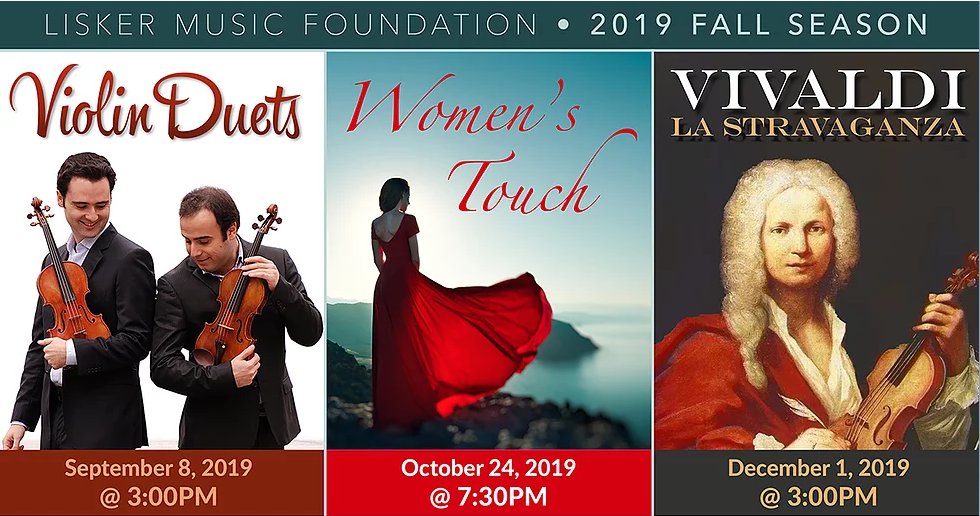 Supporting The Arts
Infiniwiz is supporting the Lisker Music Foundation 2019 Season. LMF is a non-profit 501(c) organization in Chicago that believes music and the arts are the heart and soul of a thriving community.
Their goal is not only to provide support for talented musicians but to also bring beautiful music and exciting events to our community. This would be impossible without the support of generous individuals and local businesses like Infiniwiz.
The Arts Unite Our Community
Art and music unite people in Chicagoland from every background. This year, we can all come together on September 8th at 3 pm to enjoy a breathtaking concert with works by Moszkowski, Wieniawski, Sarasate, Shostakovich and many more. This will be an outstanding cultural experience presented by world-class performers.
With these concerts, LMF hopes to bring people together to increase the community spirit that Chicago is most known for.
Information Technology Promotes Chicago Businesses
Infiniwiz is proud to be part of the Chicagoland community. We strive to help area businesses reap the rewards of using the right business technology.
Our skilled team of IT specialists understand how to implement cost-effective technology solutions to promote your unique goals.
You Can Also Donate To LMF
Lisker Music Foundation uses donations to create new programs for artists and musicians while offering important educational resources to the community.
If you'd like to donate to LMF or find out more about how they serve the Chicagoland area, please visit their website here.
Until then, learn how technology service and solutions from Infiniwiz provide value and can drive success for your business.