Cyber attacks are on the rise and there are a number of steps your company can take to reduce risk and mitigate success of an attack.
Many experts in the IT industry believe that by 2020 there will be 200 billion devices connected to the internet. Driving this incredible number is the Internet of Things (IoT). There will be no escaping this connectivity as our homes, workplaces, cities, cars, planes, and WiFi hot spots will have dozens of devices connecting to the internet from wherever you are. But, all this connectivity is also problematic as each device that connects to the IoT can be hacked.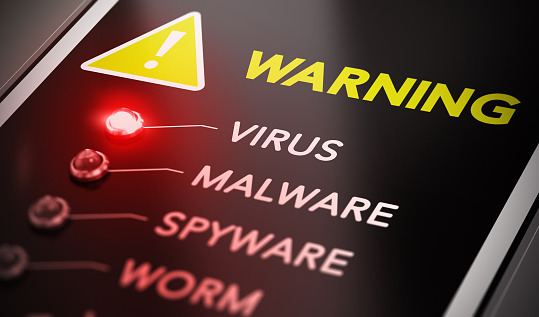 Also, when device manufacturers are informed that there are vulnerabilities in their products they are slow to issue software updates if they bother at all. However, while the IoT already is under attack, it is not the only source of hacking. Business' are dealing with more frequent threats daily.
Where Do Cyber Attacks Come From?
A report about Cyber Crime from F-Security answers the question of where attacks originate and other interesting facts as well. They include:
Attack Origination – In 2016, most cyber attacks had IP addresses from 10 countries. The top five were:
Russia
The Netherlands
The United States
China
Germany
Outdated Android devices expose users to risks.
The poorly maintained infrastructure allows successful cyber attacks to happen using basic scriptable techniques.
Ransomware families are rising exponentially in a year over year comparison. In 2015, there were 44 new ransomware attacks identified, but, in 2016 that number soared by more than 4-fold to 197 new ransomware families discovered.
This and other reports show the trend for cyber attacks is they will continue and continue to increase. In fact, F-Secure Security Expert Andy Patel had this to say about why the report was done:
"Commodity malware, like ransomware, is still prevalent. And endpoint protection is excellent at protecting users from those threats. But defenders need to think about risk assessment, penetration testing, breach detection, incident response, and crisis management if they want cyber security plans they can count on when attackers wise up to their defenses."
How Can My Company Prevent Computer System Attacks from Being Successful?
No IT security vendor can guarantee your company won't be a victim of a hack or ransomware – changes occur too rapidly in IT for a claim like that to make any sense. But, there are some proactive steps you and your company can take to limit and mitigate an attack.
Inform & Educate Staff
Ransomware is almost always the result of a successful phishing plot. Warn employees about clicking on links or downloads that come to them from external email addresses. If a legitimate email seems "off" tell employees to call to authenticate it before opening links or completing a download.
Likewise, downloads from unknown websites hold all the dangers of clicking on email links, warn staff about both risks.
Hire a Managed Services Provider (MSP)
Keeping track of OS patches, software program patches, printers, and other devices can exhaust the IT function of small and medium-sized businesses. By delegating security to an MSP, your IT people no longer need do these unproductive tasks and can devote themselves to programs and advancements that improve efficiency and company productivity – in other words, help advance the company's profitability.
For more information about how a Managed Service Provider can help you solve current and future security issues call Infiniwiz in Chicago and surrounding area. Our phone number is (847) 994-1111 or email us sales@infiniwiz.com.