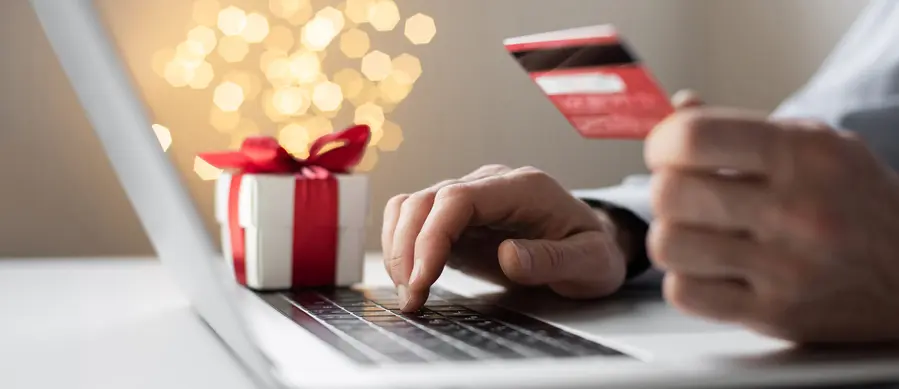 The holiday season has arrived! And now is the season for record-breaking online shopping. Online shopping has made purchasing products more convenient, whether it is for gifts, sales, payment installments, or avoiding crowded areas throughout the festive season.
Here are a few important facts:
"In 2021 alone, the number of online shoppers has risen to a whopping 2.14 billion, or approximately 28% of the global population. This indicates a 4.4% increase per year, adding 900 million more buyers in 2021" (Influencermarketinghub)
Online shopping-related cybercrime such as non-payment for or non-delivery of purchased products was the most common in 2019 in 50 percent of the states. (FBI)
While online shopping is more efficient, this is an ideal time for hackers and scammers to deceive you into sending them money or even spreading malware to your devices. As a result, it is critical that you are alert and mindful of your shopping decisions while surfing the web.
Therefore, let me enlighten you on some tips you should keep in mind while shopping.
Place orders only via secure connections
When placing orders online, it is good practice to have a firewall whenever you are shopping. Your private information and card information can be stolen if you do not have the proper security to protect your devices. Also, a wireless network that you use for online shopping should be password protected  to prevent data collection from outside your home. Additionally, when using a public network, stay away from making any financial transactions because you never know if the wireless connection has been compromised by a con artist.
Try to avoid items that are too good to be true
When shopping online, you may come across deals that seem too good to pass up. You should be aware that con artists generate these offers to grab your interest. Check to verify whether this is a legitimate retailer if the deals you see are too cheap or look suspicious. Also, do not be misled by reviews, as some of these comments may be made by con artists to give the impression that the online website is legitimate.
Avoid using online stores asking for more information than is necessary to complete the transaction
You should anticipate entering basic information such as your shipping address, phone number, payment method, and email address. If an internet merchant requests additional information, such as your banking information or even your social security number, do not make any purchases from the vendor.
During this busy season, when scamming is at an all-time high, it is critical to order from well-known, secure, and trustworthy online sellers such as Amazon, Walmart, Best Buy, and others. Furthermore, if you choose trusted sites, be sure they are not fraudulent. Watch out for misspellings and bogus sites that use "http" instead of "https"; the extra s indicates that the website is secure and encrypted, ensuring that your personal information is not leaked or compromised.
When using different online shopping websites, vendors may ask you to sign up so you can track your packages, know about the latest sales, and when new arrivals have come. Signing in also makes it easier during your future transactions where the site will remember you. Make sure that you create a secure password that will be hard for a con artist to hack. Additionally, make sure that you don't reuse passwords and change your passwords regularly.
Overall, when it comes to online shopping, make sure that you are alert when looking into different websites. Double checking websites and doing thorough research can save you the issues of your personal information being stolen as well as malware that can affect your devices. Make sure you are ready and informed for holiday season shopping.
The Infiniwiz technical team in the Chicagoland area takes a proactive approach to your cybersecurity. We set up the right IT protocols and help you put in place the employee procedures that will keep your data and network safe from online hackers. However, make sure to do your part in staying alert.