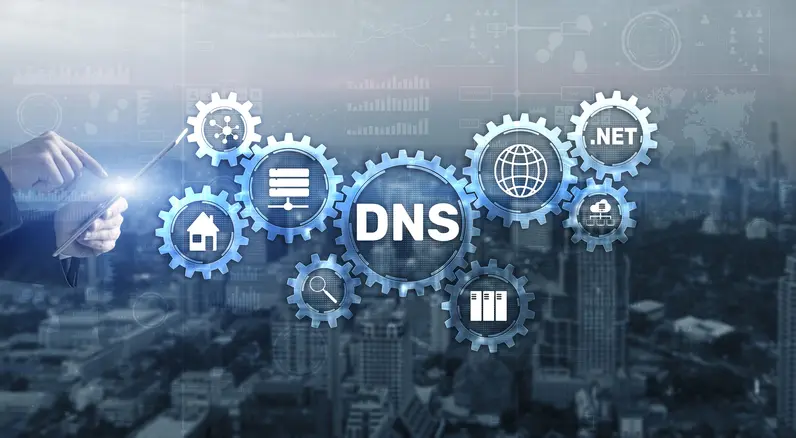 As a business owner, you may have heard the term "registrar" thrown around when discussing your company's website or email service. You might not, however, be fully aware of either its nature or the significance of its management. Many people do not pay attention to it because of the insignificant cost associated with it, usually around $20/year. However, it is a source of assistance with a ton of issues. In this blog post, we'll review the advantages of Infiniwiz managing clients' registrars.
What is a Registrar?
First, let's define what a registrar is. A business that handles domain names on behalf of its clients is known as a registrar. This includes setting up new domain names, renewing current ones, and changing DNS records that specify the location of a website or email service. A registrar is essential to the continuous operation of your website and email service. Let's now get into the benefits of Infiniwiz managing its clients' registrars.
Faster Troubleshooting
Faster troubleshooting is one of the key advantages. We have direct access to the settings when we handle a client's registrant, so we can immediately make any necessary adjustments. This can be crucial when a website or email service must be restored promptly after going down.
Reduces Outages
In addition to troubleshooting, managing a client's registrar reduces the chance of unintentional company-wide outages and speeds up troubleshooting. If DNS records are not adequately handled, owners, email providers, web developers, or other parties may make modifications that terminate email service or bring down a website.
Besides affecting the website, changes to DNS servers or incorrect DNS entries by web developers can impact email services. This could include email providers such as G Suite, Office 365, or any other email service used by clients. The result could cause issues with sending or receiving emails or even a complete failure of the email service.
Additionally, clients' cloud systems rely on DNS records as well. We've had cases in the past where web developers changed the DNS, which completely brought down the virtual cloud, making it impossible for anyone to log in and perform any work, hindering users' work processes.
On the other hand, there are situations where the domain name could get flagged for review. The domain registrar will then send an email notification to the email address on file, asking to go through the verification process. In some cases, clients might ignore or miss this email, and if no action is taken, the domain registrar may temporarily suspend the domain. This can affect the ability to send and receive emails, and the website will not work. Additionally, the virtual cloud will not work.
Infiniwiz can guarantee that only allowed modifications are done and that the risk of unintentional outages is significantly minimized by taking control of registrant administration.
Security Vulnerabilities
There was a situation where a client was managing their own registrar account without enabling two-factor authentication. As a result, hackers were able to brute-force their way into the account, steal the domain, and transfer it to their own account. This action caused the business's email servers, website, and horizon to crash. The client then had to contact the domain registrar and prove their domain ownership. This process took about six months. During this process, their clients thought they had gone out of business because they couldn't email the company and their website was down. This instance proves that clients may not have the necessary security measures to protect their accounts from hackers. If clients do not have the expertise or resources to manage their registrar accounts securely, they should consider hiring a professional to handle it for them.
Time to Focus on Other Work Processes
Managing clients' registrars also relieves the client of carrying out this task. As stated before, many business owners are unsure what a registrar is or how to use one. When clients delegate registrar management to Infiniwiz, they can concentrate on running their company while leaving the technical complexities to us.
Timely Payments
Finally, managing registrars for clients can guarantee that all required payments are made on time. Periodic renewal of domain names is mandatory, and failing to do so could result in the loss of the domain name and all related email and website services. For example, suppose the client is not paying attention to the emails from the registrar, and the credit card on file expires. In that case, it will temporarily suspend the domain until they are able to put a new credit card on file and renew it to get things back up and running. Infiniwiz can ensure that all payments are received on time and that customers don't risk losing their domain names by controlling the registrars for its customers.
In conclusion, maintaining the functionality of a website and email service depends on managing clients' registrars. The management of clients' registrars by Infiniwiz allows for quicker troubleshooting, eliminates the possibility of unintentional company-wide outages, relieves the client of management duties, and ensures that all required payments are made on time. This is just another example of Infiniwiz's best practices allowing to proactively manage IT environments and therefore prevent issues and promote uninterrupted user workflow. If you have any questions, feel free to contact us!