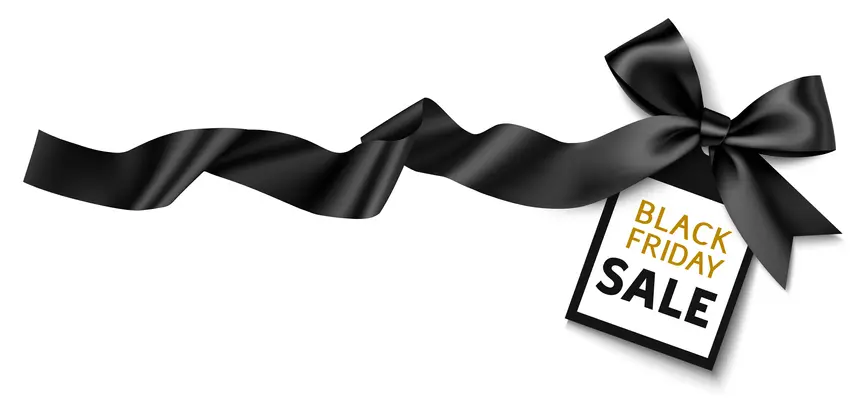 The festive season has begun! And as we get ready for Thanksgiving on Thursday, Black Friday and Cyber Monday are two days when we can get fantastic prices on the items we want. While prices are already dropping, we can appreciate businesses like Amazon, Best Buy, Target, and many more for bringing in offers for technology that will be useful for both your home and work procedures! Therefore, Infiniwiz is here to offer you some insight into this year's tech deals. 
Below are links to the Black Friday deals that have already started, along with our pick of the great offers we have seen thus far! 
Amazon has Apple's entry-level iPad on sale for $269. Although it is not the most recent and high-speed iPad, the device has a 10.2-inch retina display, 8MP wide back camera, 12MP ultra-wide front camera, stereo speakers, up to 10 hours of battery life, and much more! This iPad's original price is $329.   
Lenovo has a deal for laptops including the ThinkPad X1 which is on sale for $999. This laptop includes a wider touchpad, a larger battery for more time unplugged, rear ventilation to improve efficiency, and is super-responsive. Our company also uses Lenovo laptops and we have had no problems with them as they are fast and very efficient for our work process. This laptop's original price is $2,469. 
 The Echo Dot is available on Amazon for a discounted price of only $15. In my experience, the Echo Dot has been useful in assisting me in effectively managing my workflow by offering timers, reminders, calming music, information from the web, etc. The Echo Dot has features such as improved speaker quality, streaming of songs from Apple Music, Spotify, Sirius XM, etc, a variety of different skills, and allows you to connect with others hands-free (such as phone calls or sending text messages). The Echos' original price is $40.  
 If you've been looking for a good pair of headphones, Beats by Dre have long been well-liked for their many features. These headphones are ideal for your workflow because they are noise-canceling, include a microphone, a call/reject button, and have amazing sound quality. This headset's original price is $349.99.  
 If you have been looking for a printer for your business. This printer is beneficial for you! Infiniwiz has been utilizing the Brother printer and we love how quick it is in terms of printing and scanning and is easily manageable. This printer has a variety of features including allowing you to print up to 36 pages per minute, cloud-based print & scan, wireless printing that is simple to connect, and faster, high quality prints. The printer's original price is $219.99.   
 Target has a sale on all Apple Watch devices. Specifically, the Apple Watch series 8 not only has a GPS, but has Bluetooth, is water resistant, three free months of Apple Fitness+, advanced safety features like fall detection, emergency SOS 5, and crash detection. As a person who owns an Apple watch series 8, it is great for easy access to information and quick message and call responses. The Apple watch's original price is $400. 
 Need any additional monitors for your workspace? Walmart has a deal on monitors that will make your work processes much easier. This SAMSUNG monitor has many features including, a 3-sided borderless display that brings a modern aesthetic to your office, color vividness and clarity, advanced eye comfort that reduces eye strain, as well as multiple devices that can be plugged straight into your monitor. The monitor's original price is $219.99. 
Apple AirTags are perfect for all of your items in the case that you have misplaced it or you would like to track it. All you have to do is attach to an item such as your keys, computer, car, etc. and it will now be your tracking device! With Amazon's deal, you can get four of these AirTags at the price of $79.99. Features include: one-tap setup that instantly connects AirTag with your iPhone or iPad, precision Finding with Ultra-Wideband technology, and will automatically notify you when it's detected and found. The AirTags original price is $99.  
Whether you are looking for a TV for your house or even one in your office/lunchroom, you may want to look into Walmart's sales on flat screen TVs. The Samsung 60" Class TU690T Series TV has many features such as 4K resolution, a wide spectrum of colors and visual details, smart TV, tailored recommendations for streaming, and much more! The TV's original price is $549.99. 
This keyboard is ideal for your daily tasks. Our team uses this keyboard, which has a rechargeable panel and is a wireless keyboard and mouse connected through Bluetooth to any device you want. Additional features include a noise-reduced mouse, optical tracking, a mechanical scroll wheel, and Windows compatibility. The auto-sleep mechanism allows for 36 months of keyboard use. The keyboard's original price is $50.  
Overall, this is a great time to make sure that you have the right tools that will benefit your work processes. Make sure to take a look at these deals before they are over.