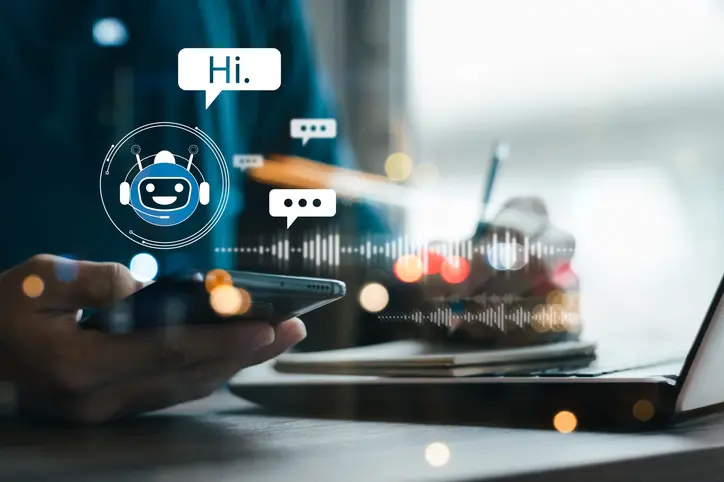 Last week, one of our engineers assisted a company in developing an automated chat flow that will be able to quickly resolve problems and answer questions from customers and potential colleagues. The tool that was used to help create automated chats is called ChatBot. I thought some of you would be curious to learn how these automated chat flows are created and the process our engineers used to set them up.
To start, ChatBot is an excellent tool that enhances workflow and activities, support consumers 24/7, allow businesses to engage customers proactively, and offers fully prepared templates for easy setup. You can also have your chat bot respond more human-like rather than a bot. Overall, while AI assists clients and rapidly guides them to their answers, automated talks free up businesses to focus on other work processes.
How do you create these automated discussions to fit a company's vision in assisting customers?
The program provides informal lectures to any user who is setting up the chat so that companies may obtain the best results for their chat services. Thus, even if you are not an engineer, these classes will allow you to get acclimated to developing chat flows.
To understand how chatbots construct conversations, our engineer first took a couple Chatbot courses. Once finished, the first step was to decide if the business wanted the chat discussion with customers to operate like a Q&A, where users could type queries and the AI bot would generate an immediate response based on the keywords contained in the question. Option two allows a business to route customers who ask questions to the section of the website that contains the answer. Option three would be the way in which it can direct them to the "Contact Us" form , where they can enter their contact details and ask their inquiry.
Chatbots are highly suitable for integration since our engineer found it simple to move all conversational processes to the company's website. To integrate Chatbot, install a plug-in within your content/website management system like WordPress, sign in with your ChatBot credentials, and then hit refresh on the page. Your website now has a customer service chat system.
Therefore, with a few meetings, Word documents that suggested the company's needs in the chat service, and a few tutorials, our engineer was able to create the chat tree that looked similarly like this. For this specific process, it took about 34 business hours on this project.
Here's an example of how the chat flow appears on the backend once the project was finished and integrated into the company's website.
If you would like to look more into ChatBot, I have inserted a link here.
It is our job to help companies create more unified business functions, improve customer service, and utilize technology to move forward. Chicago experienced IT consulting experts will make your technology work for you and keep you from spending endless, frustrating hours managing your business IT. Managed IT is when the Infiniwiz team proactively takes care of all the IT headaches and hassles for you…So you can get done all the things on your own "to do" list – like growing the business! If you have any questions, feel free to contact us!