Dmitry Rudman
Vice President – CTO & Co-Founder of Infiniwiz
Who Is Dmitry & Why Is He One Of The Top Chicagoland Technology Experts?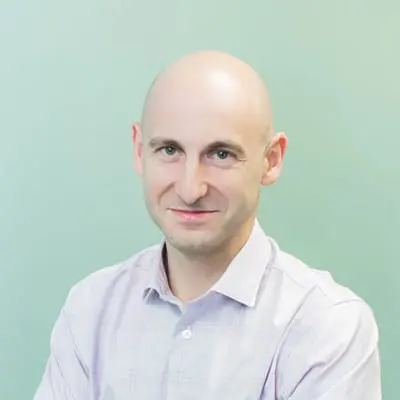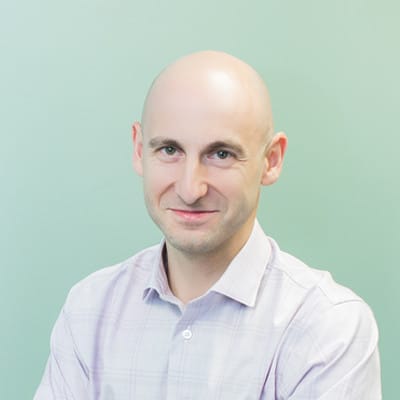 Dmitry is a true entrepreneur. He started two successful IT service companies just ten years after immigrating to the U.S. from the Ukraine. Dmitry didn't speak English when he arrived here in 1993 and is self-taught. He's everything that we Americans admire — an individual who brought his skills and knowledge here to make life better for himself and his family.
Dmitry Has Always Been Interested In Computers
Dmitry has always had an interest in anything electronic or computer related. However, there were no computers in the Ukraine when he lived there. So, he took anything he could find that was electronic, took it apart and put it back together again...TVs, radios, etc.
When he came to America, he got into computers. This was in the days before laptops existed. Dmitry and his "techie" friends would get together and hook their computers together in LAN parties after school. This is also where he met his friend Alek Pirkhalo, the other founder of Infiniwiz. Dmitry and Alek have been friends for all these years.
Dmitry Got Into Trouble In High School Because Of His Love For Computers
(Alek asked us to tell this story!) These were the days when Apple invested in education. They provided Apple computers to schools around the country. Dmitry used his computer for schoolwork, but with his natural curiosity about how things worked, he eventually used it to find a backdoor to the school's server! After looking around for a while, he thought he'd see if he could shut it down … (Of course, he did!).
Dmitry showed his other techie friends how to do this. They, too, went in and shut down the school's server! Dmitry was never caught doing this, but his friends were. So, by association, Dmitry got in trouble too. (Note: Alek wasn't one of these troublemakers!)
Dmitry Founded NSCGI & Infiniwiz
Dmitry's entrepreneurship started in 2002 when he founded a technology consultancy called NSCGI. This was a two-person company that provided IT consulting for tech projects.
NSCGI offered organizations the full benefits of information technology without the costly investment and resources necessary to employ a full time IT person — just like Infiniwiz does today. Their primary network of clients was in Chicago and the surrounding suburbs. NSCGI also provided an array of hosted products with no contract obligation to clients located throughout the U.S. (as Infiniwiz does today).
NSCGI & Infiniwiz Become One
In 2009, Dmitry co-founded Infiniwiz with Alek. Infiniwiz was providing phone and email services. Within 5 years, the two companies merged creating what Infiniwiz is today – a team of network engineers with decades of combined experience that can consult on any IT topic and provide unparalleled IT support and service for small and midsized businesses in and around Chicago.
Dmitry and Alek's goals are to help small and medium-sized businesses achieve greater efficiency and maximize productivity by providing technology resources that align with their unique needs. Their specialties are in IT for companies in healthcare, accounting, non-profit services, manufacturing and law.
An Avid Cyclist & Father Of Two Girls
When he's not working, Dmitry still likes working on computers and technology gadgets. But he also loves to spend time in the outdoors with his two daughters, Natalie and Avelina.
He's an avid cyclist and takes part in long country rides. The last one was 175 miles through Wisconsin. Another was from Dubuque, Iowa to Kenosha, Wisconsin (165 miles).
Dmitry has even ridden with Lance Armstrong in Texas.
His girls ride bikes as well. Dmitry taught Avelina (now 5) to ride at the age of 4 without training wheels. Natalie (now 8) was riding a two-wheeler by the time she was 6.
Dmitry's Success Is Driven By His Love Of Technology
Like any successful entrepreneur, Dmitry believes that his clients' success is what makes him successful. And his efforts at Infiniwiz exemplify this in everything that he does. He loves technology and helping others use it every day.
After all, that's why he and the rest of the staff at Infiniwiz are called, "Your Technology Workaholics!"
Want to meet Dmitry? Contact Infiniwiz to set up a meeting with him and find out what he can do to help your business succeed through technology.