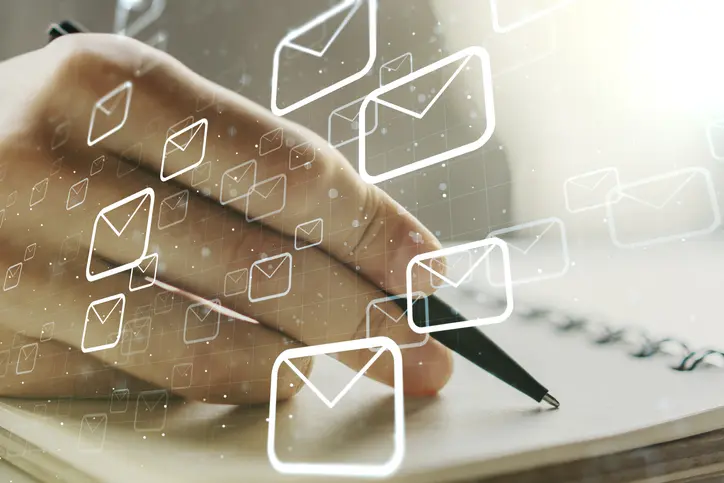 Emails are your brand.
What if I told you that emails are one of the main sources in keeping your business' brand trustable, professional, and up to par?
Marketing Charts affirmed that:
● About 7 out of every ten US email users prefer that businesses and individuals reach out to them by email.
● Personal emails sent from individuals containing bespoke content are more likely to be opened and read when compared to standard marketing emails with a typical open rate of 21% (Exclaimer).
I state these facts because once a user sends out their email to receive the information, it will be the first step in the recipient's trust with your business. Now, emails will be one of the primary communication methods for building relationships with potential customers and marketing your brand.
When a user first opens your email, your brand is in the spotlight. You should always view how you send out an email as this is a first impression for a recipient. This is what a client, business, or potential colleagues will see when they first open your email. Therefore, it is important to add your own professional, but personal touch to whatever email you send.
One aspect that recipients look for in an email is the signature of your brand. They want to know who sent the email, their position, contact information, and essentially see the representation of your brand through that email.
This is why email signatures are imperative.
Having a poor or inconsistent email signature can affect your company in many ways. Lack of email signatures such as only adding your name during your sign off reflects and impacts the perception customers may have of the business. This includes but are not limited to:
● Lack of colors and designs will make your brand boring and retract attention from recipients.
● Mistrust due to the lack of sender information (non-existing position, phone number, address, etc.)
● Noticing of inconsistency of emails (employees configuring their own email signatures or an outdated signature is being used)
● Lack of engagement (through booking appointments, surveys, new products, etc.)
Your Emails are a brand and marketing tool.
Email signature allows you to protect yourself to have the brand consistency to stand out from other businesses. It essentially helps with:
● Higher response rate from recipients
● Easy access to contact information
● Avoids suspicion from a recipient
● Broadcasting of your business
However, there have been issues with email signature software . In the past, the way many of our organizations created email signatures is that a user must configure their own signature. The problem with this method is that people would make their own signature which would be formatted differently from others within the business. Sometimes, through devices such as a phone or tablet, the email signature wouldn't show at all. This inconsistency of signatures makes a brand look unprofessional. This is where Exclaimer Signature comes into effect.
Why Exclaimer signature is the perfect marketing tool.
● Designers will create your email signature for you
● Users can create a specific template for their signature for different audiences
● Consistency with fonts and colors
● Create easy links to book appointments
● Promotion images for your brand
● Analyzes email effectiveness (emails age, views, clicks, etc)
There are email critics out there; you do not want yourself or your business to be judged based on the way an email is formed. With having the proper etiquette in writing emails, makes it more likely that the recipient will respond in a positive way to your brand.
To fix these major issues, Infiniwiz team uses Exclaimer Signature platform to help you manage your brand much more efficiently. As stated before, businesses across the nation have made the best decision to not only utilize the effectiveness of email signatures, but are more efficient when using Exclaimer, making work a lot less hard as well as keeping your brand professional, and connective to clients and colleagues.
It is our job to help companies create more unified business functions, improve customer service, and utilize technology to move forward. Chicago experienced IT consulting experts will make your technology work for you and keep you from spending endless, frustrating hours managing your business IT.