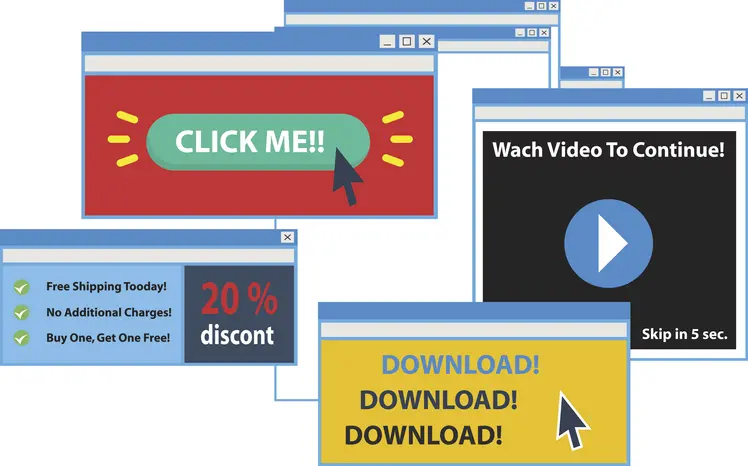 On December 21, 2022, The Federal Bureau of Investigation (FBI) issued a public service announcement stating that con artists are imitating brands through malicious advertisements on search engines to mislead users into believing that the ad is from a reputable business.
In our recent blog, "How Ad Links Can Affect Your Electronic Devices", we discussed the necessity of avoiding ad links and their threat to your devices. As the holiday season is ongoing, hackers are taking advantage of posing as companies and services that are gaining the most traffic in search engines.
How are con artists deceiving end users as they search the web?
Hackers are purchasing advertisements using a domain that is similar to a popular and legitimate company. When the ad is purchased and a user searches for a legitimate service or business, the malicious link will appear at the top of the search engine results. This makes it quite easy for a user to click on the first link they may see, believing it is the legit company. The link will then redirect a user to a website that looks very similar to the official company's site where they will then be asked for payment details to purchase the product they are looking for.
Financial websites have also been impersonated using these advertisements. These dangerous websites imitate trustworthy exchange platforms and ask users for their login information and payment details.
Also, if a person wishes to download a specific program, scammers create a fake webpage. As a result, if a user accidentally clicks an advertisement link, it takes them to the page where they may download the software they were looking for. However, it is actually a harmful virus.
How to avoid these malicious ad links
While the FBI has a few tips on the matter to help users avoid these malicious links, Infiniwiz would like to share a few tips on what to look out for as well as good practices when surfing the web.
 Pay attention to the hyperlink. If it does not consist of the website's original name, then this also may not be what you are looking for.
Rather than clicking on the advertisement, type in the official website into the URL and search for products and software there.
Use browser extensions that block ads
Overall, when surfing the web, pay attention to all links that you may be clicking on. Avoiding ads decreases the potential threats to your computer from untrusted websites.
Infiniwiz helps companies to create more unified business functions, improve customer service, and utilize technology to move forward. Chicago-experienced IT consulting experts will make your technology work for you and keep you from spending endless, frustrating hours managing your business IT.