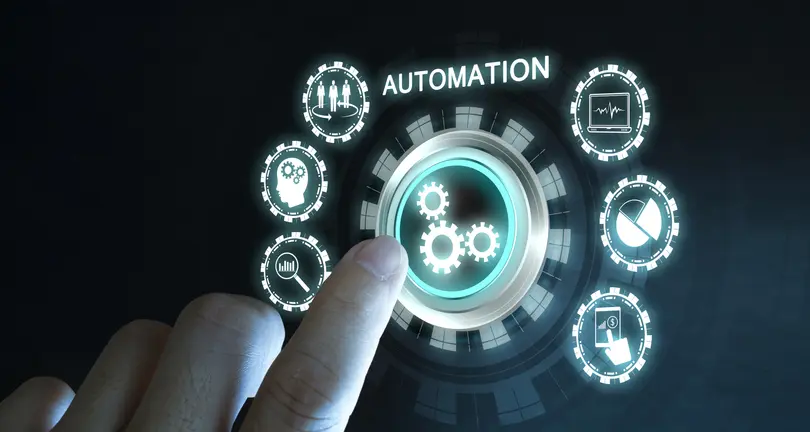 There is so much work and effort in not only running a business but also being a part of the team to reach the company's goal. Sometimes, it doesn't seem like there's enough time in the day to do and remember everything you need to do. Microsoft's innovative software Power Automate is a breath of fresh air for many Microsoft business users. Essentially, this tool will help you with some repetitive tasks and make your life easier.
Did you know?
"Microsoft Power Automate and Microsoft Power Apps experienced a 15% average improvement in business process efficiencies in the third year" (SaGlobal).
 What is Power Automate?
Power Automate is a Microsoft cloud-based tool. Essentially, the software replicates repetitive tasks for you. With just a few clicks and adding flow charts issuing what you want automated, you will never have to do daily tasks manually. This will allow you to focus on other important activities at work. With the help of this software, businesses can guide their team with specific actions and processes they want an action done. This as well helps the internal team quickly perform these tasks in the correct manner. Whether this software is for a manager or an internal team, this software strengthens the workplace to be organized as well as efficient to create custom workflows.
How does Power Automate work?
Power Automated allows a user to choose specific tasks for the software to do. Whether you create a custom flow chart or use a template the software has created for users, all you have to do is choose a specific action and choose a connector to a specific software or app of your choice. That's it! Now you have less work to do when power automation works behind the scenes.
Watch this video on how the flow chart works: https://docs.microsoft.com/en-us/power-automate/getting-started
What services does this software provide?
With the help of workflows, data files can be transferred with the help of scheduled flows. For example, data from Microsoft Word can be automatically transferred to One Drive. A User can also save a message they may have from Outlook and save it to One Note. You can also transfer multiple word documents into one PDF.
Automated Alerts/Notifications
If an employee happens to be busy with other tasks such as meetings, onboardings, phone calls, etc., a user can set up a workflow that will alert them on a task that is high priority. For example, one can receive push notifications if they want to be aware of an email from their boss. One can also set up an alert if the user wants to see social media mentions for their company.
This software also allows you to email efficiently. Power Automated allows you to email at a specific time as well as making sure your emails are secure. For example, software can create a scheduled follow up message to a sender who may have not viewed your important email. The software can also automatically save an email to One Drive to avoid it being deleted as well as making it easier to find in your file library.
With Power Automate, a user can schedule whatever task they need to do at work. For example, a user can schedule recurring meetings with a specific client for a specific weekday and time. A user can also schedule a reply or an email to a recipient at certain times of the week as well.
One process that is quite honorable within this software is that with just a click of a button a user can automatically have an action processed without the hassle of searching or having to do multiple clicks to find what they are looking for. For example, with one click, a user can check the weather forecasts in their specific location. They can also email a note or notification to themselves or other users.
As a manager, you may see your computer swarmed with pending approvals for vacation time from users or even new documents. Power Automated will send out an alert to you, as well as the users, making it easier to approve and send a response to the employee or the internal team.
Here are some of the pre-built templates available that we used to set up workflows for a few of our clients recently.
Overall, how does this software improve the efficiency of your business?
More productivity
No coding experience required
Accuracy of work tasks
Unlimited workflows
Databases for outcomes of business' actions
This essentially would be a beneficial tool for all businesses. Many clients range from small to medium businesses, and this software is the go-to for many business owners. Essentially, Power Automate processes not only reduce time but the stress for many business workers.
Infiniwiz will help you with creating templates within this software to what will be beneficial for you! Managed IT is when the Infiniwiz team proactively takes care of all the IT headaches and hassles for you…So you can get done all the things on your own "to do" list – like growing the business!