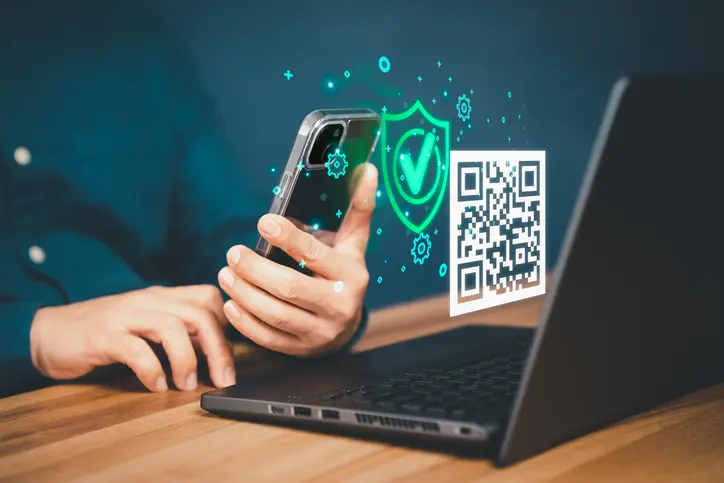 As technology continues to advance, there have been a variety of innovative methods to give your business exposure and share information with users. One method of sharing information that has become prevalent for many businesses is using QR codes.
You may have seen QR codes in restaurants for a contactless menu or even used them to download a particular app or visit a website.
This technology is versatile, whether using QR codes for marketing, contactless purchasing, or even your contact information. It is effective for quickly accessing whatever information users want to see on their devices.
What are QR codes?
QR codes are device-readable codes for storing URLs or other data for reading by a device such as an iPad or iPhone. When you see one of these codes, users must access their cameras and point them to the code. A link should pop up where the user can tap and be directed to the desired URL.
How do you create a QR code?
Find a reliable platform used to generate QR codes. Some common ones used are bitly.com, Adobe.com, qr.io, qrstuff.com, qr-code-generator.com, and qrstuff.io. It is important to note that there are free online ones, but the free ones are relatively limited, or links may not be permanent.
Enter the information or data that you have, whether it is the URL, design, color, or size of the code. You can even include an image like a company logo.
Once you complete your customization, you can generate the QR code. Click the "Generate" or "Create" button on the website/ app.
After generating your code, you are now able to download it.
Before using the code, test it to ensure it works and directs users to the correct URL.
Now, you can share your QR codes and print them out on posters, flyers, etc.!
Overall, QR codes are a great tool for businesses and individuals alike. QR codes can help save time and effort for content providers and users, making them an excellent choice for businesses looking to enhance their marketing efforts and simplify access to their online resources.