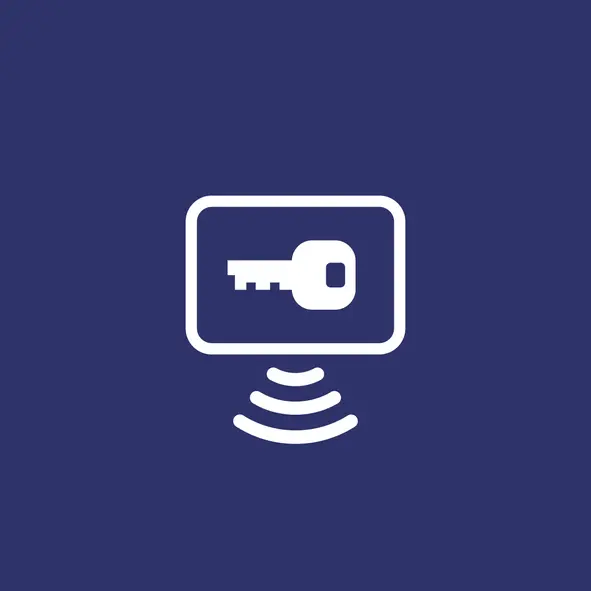 Infiniwiz is proud to present its innovative solution in order to ensure security associated with employee credentials and password resets! We understand the need for a secure and efficient user authentication process, especially in situations where multiple users share the same computer. That's why we have developed a system that utilizes physical access cards for seamless user authentication.
Here are a few facts:
78 percent of full-time workers across the U.S. and Canada required a reset of a forgotten password in the last three months.
Between 20 to 50 percent of helpdesk calls are for password resets.
42% of organizations rely on sticky notes for password management.
(Securityweek).
It is not a shock that many employees have trouble remembering their passwords, causing time being wasted on other important tasks they need to get done. Therefore, our new security implementation will ensure that users will have a little bit of an easier time signing into their systems more efficiently.
The Infiniwiz Physical Access Card system provides a convenient method for employees to authenticate their identities without complex passwords or relying on manual credentials entry. By using a physical card, users can simply scan it on a designated reader, granting them access to their workstations and various applications. This will eliminate the trouble of password resetting and enhances security by reducing the risk of unauthorized access and potential data breaches.
Here's how the Infiniwiz Physical Access Card system works:
Card Issuance:
When joining the company, each employee will be provided with a personalized physical access card, similar to a key card. This card is securely linked to the employee's unique user profile and permissions within the organization's network.
User Authentication:
When accessing a shared computer or workstation, employees can conveniently scan their physical access card on the designated reader. This will instantly verify their identity and grants them access to their personal workspace.
Centralized Management:
Infiniwiz's management system allows administrators to efficiently monitor and control user access across the organization. In the event that an employee leaves the company, we can easily deactivate their access card, revoking their privileges and ensuring that they no longer have unauthorized access.
Enhanced Security:
Infiniwiz minimizes the security risks associated with forgotten or compromised passwords by implementing physical access cards. Additionally, the system provides a trail of user access, making it easier to track and investigate any suspicious activities.
Seamless Integration:
The Infiniwiz Physical Access Card system seamlessly integrates with existing security protocols and infrastructure, ensuring a smooth transition for organizations adopting this enhanced authentication process. Our team of experts will work closely with you to customize the implementation according to your specific needs and requirements and answer any questions that you have.
Overall, Infiniwiz is committed to delivering solutions that prioritize both security and convenience. With our Physical Access Card system, your organization can enjoy improved data protection, reduced administrative tasks, and enhanced user experience. Contact us today to learn more about how Infiniwiz can assist your company's security processes.