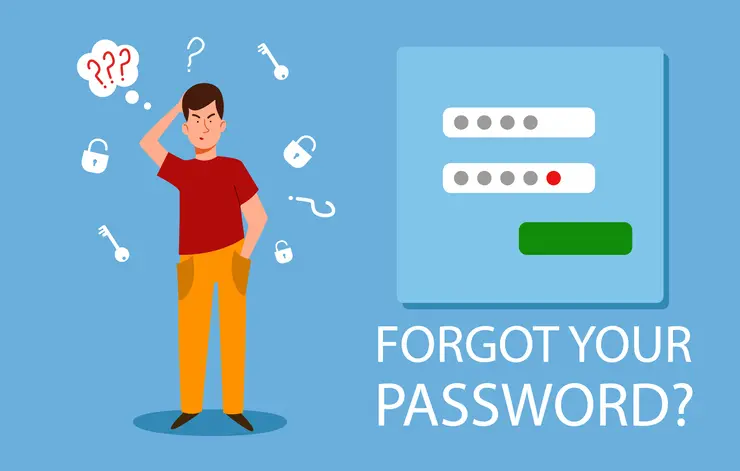 When it comes to your job flow and at-home activities, there are numerous websites and applications that you use where you must log in and ultimately keep all your information kept securely. You've probably heard security guidelines advising users to avoid using basic passwords, reusing passwords, and to change your passwords on a regular basis. With so many guidelines, it may be tough to properly remember and manage all of your login credentials. As a result, Infiniwiz is here to assist you in keeping track of your passwords so that you can log into the services you need efficiently.
Below are some of the services you can use in order to secure and remember your passwords.
When you log onto the 1Password software, it will automatically fill in all of your login information for whatever website or app you choose and preserve all of your passwords, making it a fantastic tool to use for your business procedures. 1Password also lets you create several password vaults to store all of your passwords. For instance, you might create a private vault where you can store login information that you don't need to share with anyone. For your team, you may also construct shared vaults for various groups. For example, you can create vaults for different departments such as your marketing team, HR department, partners, purchasing, etc. Each vault will generate a shared folder in which those team members who have access can quickly log in. All things considered; this is an excellent tool for teams working on various projects. However, 1Password's only restriction is that you can only save a password in one vault; you cannot share log-in information across several vaults.
Additionally, 1password is practical because it makes it simple to manage users and provide them access to credentials. All you have to do is send an invite through email. You can also suspend an account so that the user will no longer have access to passwords if, for example, they have left the company.  When you suspend a user, you still have access to their private vault containing unshared work-related credentials, but you do not get billed for it
One of the constructed internet security tools is Google Password Manager. It can be used for any of your devices such as your cell phone, laptop, tablet, if you have a Google Chrome account signed in. It not only makes strong, original password suggestions, but it also remembers all the passwords you've set up automatically. To elaborate, the Google Password Manager window will appear in Chrome's top right corner whenever you generate a login and password for a new website once you create an account, making it much easier for you to save credentials.
For more personal passwords, LastPass is a fantastic tool to use outside of the office. In fact, it is useful for login information for numerous services, like Netflix, Zoom, banking accounts, and many others. You can also make a folder for your family so that you can share login information for accounts that you might use at home. When using LastPass, you can also make notes for information you need to keep in mind, such as PINs,  social security numbers, etc.
Infiniwiz Password Management 
If you are one of our customers, it is one of our best practices to record all administrative credentials that are related to your network environment. We can also help you keep track of your passwords. With the help of our documentation software, we can save your passwords in case you forget them. This will also help us if we need to log into any applications or websites to assist you. Infiniwiz will make a folder for all of your login information, making it easier to keep track of all of your login information in an organized fashion. Feel free to contact us if you want to know more on how we can manage your credentials.
Overall, it is good practice to not only make sure that you follow security guidelines in creating passwords, but also making sure that passwords are in a secure location so that your accounts can never be compromised. Make sure that you have a software or MSP that will manage all of your logins.
The Infiniwiz technical team in the Chicagoland area takes a proactive approach to your cybersecurity. We set up the right IT protocols and help you put in place the employee procedures that will keep your data and network safe from online hackers. However, make sure to do your part in staying alert.