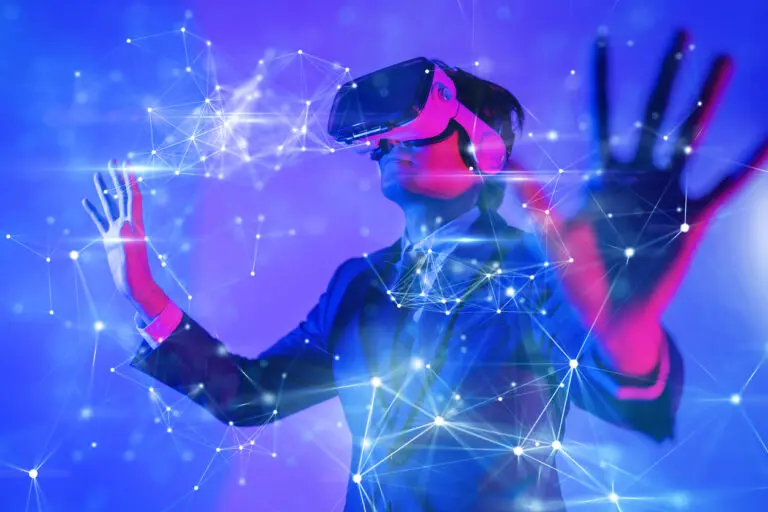 With each passing year, technology advances more and more. We live in a time where technology has made life much easier and different from what we are used to, whether it be automatic systems that can now perform simple tasks or even self-driving cars. 
I want to introduce you to a new technology that has emerged where it enables users to set up their own, real life, virtual workspace at home.
In essence, you are able to do this using a VR headset, a device that lets you experience 3D virtual reality, commonly used to play video games as if you were truly there. 
Since virtual reality (VR) technology has evolved, now it is possible to feel as though you are working from home in a real-world work environment. The VR also gives you a selection of virtual monitors that can stream your desktop PC in real-time. To digitally enhance your physical environment, you can even attach these displays to real objects like desks. 
Users also have the option to select any environment they like, such as a tropical getaway or even a café, if they don't want their virtual reality environment to look like an office. 
 In this VR environment, users will also be able to use their actual keyboard while wearing the headset and still type as they would in the real world. The VR also enables the user to use several monitors to browse the internet and use programs like Facebook, Google, and work software. 
Additional features to 'Infinite Office' include: 
Team Collaboration, Presentation, & Virtual Offices

 

Remote meeting platform for teams who need face-to-face quality

 

Allows you to be in the same virtual room with up to 7 people

 

Users may communicate, search, brainstorm, and share content remotely

 
What does this new technology mean for the future?
Overall, our way of life and how we work will evolve as technology advances. As remote work becomes more widespread, technology will improve where it is already possible to maintain a work-like environment without ever leaving your home, while still having easy access to your professional duties. Moreover, new technology enables you to manage your workflow, engage with others, and share material all from the comfort of your home.