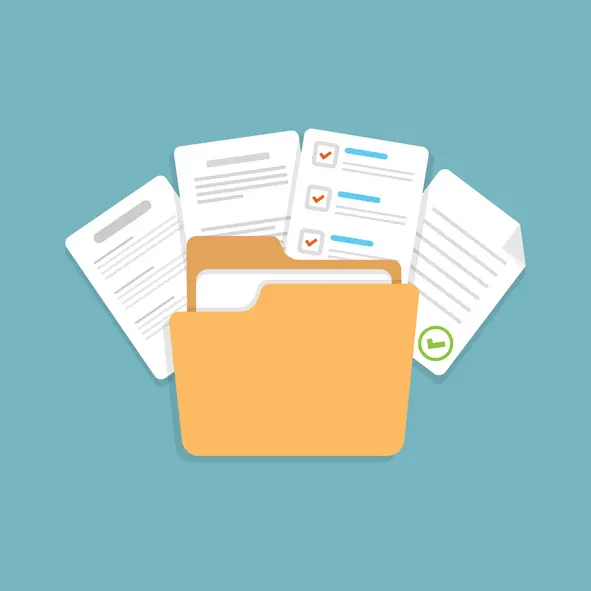 We ensure that we have full documentation whenever a company chooses us as their managed service provider. Our documentation is crucial because it enables us to better track the systems and configurations of our clients, as well as to offer better support and troubleshooting. Additionally, it aids in ensuring regulatory compliance and demonstrating attentiveness in case of audits. Overall, documentation helps our operations run more efficiently and enables a smooth transfer of clients' work processes to all our team members. To ensure that we can assist your business as effectively as possible, I'd like to go over some of the services we offer and how we use documentation in our work processes.
Internet Monitoring & Provider Management:
As part of our Managed IT service, we offer internet monitoring and provider management services to monitor our clients' internet connections allowing us to know about the office internet being down even before the client does. We also have customer account numbers where we manage their internet services with the client's approval. Our team proactively discovers and fixes issues before they impact the client's business operations by detecting and diagnosing problems like outages, slowdowns, or security breaches. We will also get in touch with the client to inform them of any issues if we notice any. Additionally, we offer in-depth analysis, analytics, and troubleshooting on internet performance and usage.
We become the single point of contact for any concerns, so our clients don't have to call multiple providers to determine who is to blame. Who do you call if your desktop phone stops working, for example? Is it a telecommunications company? Is it the IT provider's responsibility to troubleshoot your business network? Perhaps the internet service provider because no internet equals no phone service. Our clients simply call us, and we handle the rest. This saves the client time dealing with the problem and results in a much speedier resolution.
Technology Procurement:
Technology Procurement is where we do all purchasing on behalf of the client and proactively monitor what needs to be updated or replaced. This process involves identifying technology requirements, researching, and evaluating potential solutions for equipment, negotiating contracts and pricing, and managing the implementation and deployment of the new technology. We also deal with replacements of equipment and warranties. Overall, we will acquire the technology products, services, and solutions needed to support an organization's operations and objectives.
Inventory management:
Inventory management is also included in our service; all equipment has our monitoring tools installed. We can see all of a client's equipment on our dashboard, including what is active and what needs to be renewed or replaced. Other services include: maintaining an accurate inventory of all assets, including hardware, software, licenses, and warranties; tracking the location, status, and usage of assets; tracking software licenses; ensuring compliance with vendor agreements and avoiding costly fines or penalties. We also manage software updates and patches to guarantee that all assets are running the most recent versions and are safe from security issues.
Network Documentation:
Network documentation happens during the onboarding process. This is where we thoroughly document the technological environment of the client. Also, we will document all information about the new client, including printers, switches, routers, workstations, etc. Network documentation allows us to efficiently manage and support clients' networks, making it easier to provide high-quality service and resolve issues quickly.
End User Contact Information:
We collect names, email addresses, cell phones or direct phone numbers, and roles of all employees and maintain these lists in the future. While it's pretty clear that we need contact information for supporting end users, one may ask why we need roles. It is important for the Infiniwiz team to know the responsibilities of each employee because this is how we know what type of applications the person uses, and what type of permissions should be provided when sharing data.
Process Documentation:
Every organization has a unique internal business process, even if they are from the same industry. On top of that, every business or non-profit organization has its own set of business software. This is why during the onboarding of new clients; we document the employees' onboarding process. This is where we specify what hardware, software, permissions, etc are set up. The same goes for offboarding. From that point on, we continuously create "how to articles" related to specifics of internal processes or applications related to each client. This way any of our engineers can assist the client effectively when our service coordinator assigns a support ticket to them.
These are just a handful of the services for which we use documentation to ensure that we are doing our job to keep your technology running smoothly and quickly. Please contact us if you have any questions concerning our documentation!
Our job is to help companies create more unified business functions, improve customer service, and utilize technology to move forward. Chicago-experienced IT consulting experts will make your technology work for you and keep you from spending endless, frustrating hours managing your business IT. Managed IT is when the Infiniwiz team proactively takes care of all the IT headaches and hassles for you…So you can get done on your "to-do" list – like growing the business! If you have any questions, feel free to contact us!