Cybersecurity needs to be a priority for businesses of every size - starting with the right antivirus solution.
Tempting as it can be to just upgrade the MacAfee or AVG free trials that came pre-loaded on your business laptops and PCs to a paid subscription, relying on a consumer-grade antivirus solution can be risky. While these solutions aren't necessarily bad, they're not designed to offer the level of protection your business needs to keep you protected against today's threat landscape.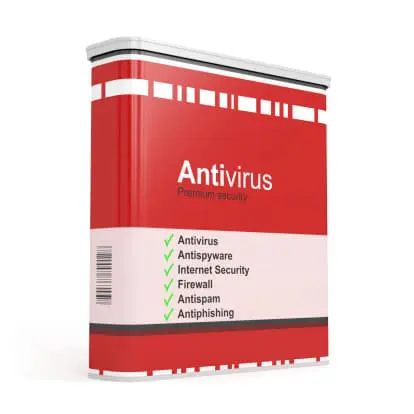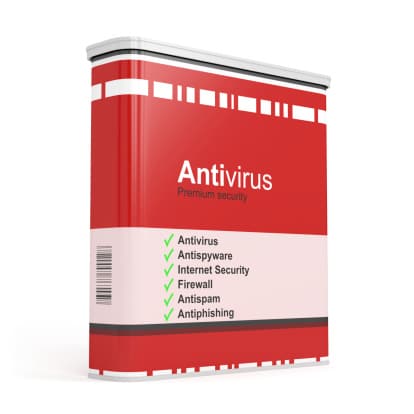 When businesses are looking to build a comprehensive cybersecurity solution to ward off the infections and intrusions that commonly target companies large and small, there is a lot to consider. Most businesses realize it's not a job they can handle on their own, and turn to IT professionals for guidance and advice - if not for cybersecurity solutions themselves.
Which antivirus is the right choice for your business will depend on a few factors - namely what your business' needs are and which compliance regulations your business is subject to. These antivirus programs are the top choices for small and mid-sized businesses looking to step up their cybersecurity in 2018.
Avast Business Antivirus Pro
This business antivirus suite is a good choice for Windows users. Budget-friendly with flexible licensing, Avast offers features like antivirus, firewall, email protection, and anti-spam. By choosing Pro over their standard business offering, your business will also benefit from SharePoint and Exchange protection.
Symantec Endpoint Protection 14
Offering protection for both workstations and server, Symantec Endpoint Protection 14 offers protection for Windows, Windows Server, macOS, Linux, Virtual Environments. With features that include antivirus, browsing protection, firewall, application control, device control, and remote management, this solution offers a ton of security policy options and great layered protection. While this solution is a little on the expensive side and doesn't offer protection for mobile devices, Symantec's industry-leading security solutions are worth every penny when you're in need of high-end security solutions.
Avira Antivirus for Endpoint
This Windows-only solution offers antivirus, browsing protection, baseline network protection, and remote management on a 1-3 year license. This option is Avaria's main small business offering. It's easy to use and offers protection on par with bigger names in IT security. The price tag might be a little high for the short list of available features, but what it lacks in added features Avaria makes up for in simplicity and effectiveness.
Webroot SecureAnywhere Business Endpoint Protection
Webroot has a well-earned reputation as one of the top cybersecurity solution providers. Their solutions are compatible with Windows, Windows Server, macOS, and Virtual Environments, and offer a host of features which include Antivirus, browsing protection, outbound firewall, identity and privacy shield, and remote management. Using a cloud-based console to keep track of your systems, Webroot runs just about anywhere - however, a separate package is required for mobile devices. With low system impact and intuitive features, Webroot is a great choice for small businesses.
Sophos Endpoint Protection Advanced
Compatible with both Windows and Mac, this powerful tool uses a few different technologies to keep your business safe. With features including antivirus, browsing protection, device control, application control, data control (DLP), and remote management, Sophos does an above-average job of catching threats and raising next to no false alarms. The downside to Sophos is its high cost and high system impact, but the solution more than makes up for both of these disadvantages with a roster of business-friendly features designed to give you the peace of mind you need out of a business antivirus solution.
Talk to your IT provider about the options that have caught your interest, and with their input, you can settle on the perfect solution to meet your needs and your budget. The key is to consider where your biggest potential vulnerabilities lie and choose a solution that will minimize your security risks.
That being said, you'll also what to remember that layered protection does not mean doubling up on antivirus programs. Having two antivirus programs installed means that they're mostly just going to get in each other's way, both trying to execute the same processes at the same time. Malicious activity can easily slip past undetected while your dueling antivirus solutions are, in essence, distracted.
It's always a good idea to speak with a trusted IT professional before making any changes to your IT security, or any other aspect of your infrastructure. They can help you make sure that you are making the right decisions, and clear up any confusion about how you intend to go about protecting your business against cyber threats.