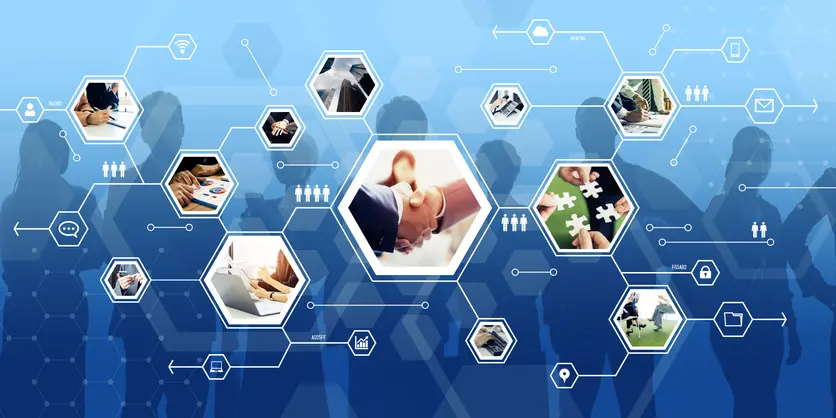 When a business chooses us as their managed service provider, we offer you the necessary equipment, security, and monitoring tools to ensure that your work processes are efficient, and so that you do not have to worry about the technical aspects of your business. Therefore, we have a thorough onboarding process that aligns with our vision of a secure and optimized network. While we want to ensure that you have the right tools for success, it takes time to make sure that everything installed is done quickly and efficiently. As a result, I'd like to go over our onboarding procedure in greater detail, the valuable tools we utilize for your firm, and the time it will take to install all these products.
Onboarding Phases
As soon as a client signs our proposal, we immediately begin the onboarding process. We will send one of our engineers to the new client's office within a few business days, where we will thoroughly document the client's environment. Here, we keep track of every workstation and evaluate its specifications. We will also ask for information about a client's users, contact details, etc.
We make every effort to complete the onboarding process as quickly as we can, which entails setting up and managing all of the equipment, tools, and software listed below that are required for the implementation process. The main objective of this procedure is to provide the new client with the most important and immediate tools and software. This is so that we can enable security and allow our helpdesk team to start supporting client employees.
Overall, I'd like to discuss our onboarding process in more detail, along with all the tools we use, their worth to your company, and how long it will take to install all products. The onboarding phase takes about 2-3 weeks and is a prerequisite for Part 1 alignment, which takes a few months. Within this phase, we will implement the following:
Professional services automation:
Software called professional services automation (PSA) gives us the capability to manage essential business operations. PSA software is packed with a ticketing system, client contact information, procurement module, resource management, billable staff utilization, rate management, and project management for client projects. This is also where process automation takes place, aided by pre-configured workflows that are triggered by a date or event within the system.
Documentation:
We use documentation software to manage and arrange customer IT documents, including network diagrams, passwords, client procedures, inventories, and configurations. With the help of this software, we can consolidate this data in a safe, cloud-based platform that is simple for team members to access and share. This application has integrations with other software packages, which automates some of the documentation processes and minimizes the amount of manual labor needed to keep accurate records. In turn, this helps in enhancing their effectiveness and lowering the likelihood of mistakes.
Remote control:
We can remotely access and troubleshoot the systems of our clients, which helps us to save time and reduce costs for our clients. Remote control also decreases the need for on-site visits and allows us to monitor and manage clients' networks from a central location. Offering remote technical support can help us quickly address problems and reduce downtime, complete software updates, backups, and other maintenance activities. There will be less disturbance to the client's company operations and their systems and network.
Antivirus software:
We employ antivirus software to protect our clients' computers from malware and other harmful software. This software aids in the detection and elimination of viruses and other dangerous programs that can harm a system or jeopardize its security. Antivirus software can also keep track of network activity and phishing attempts, where the software sends out immediate alerts about potential security risks.
Manage Detection and Responses:
We proactively monitor client networks and systems for potential security threats using Managed Detection and Response (MDR) service. MDR helps us in several ways, including detecting and responding to security issues more quickly and effectively, lessening the impact of a security breach, and limiting the risk of data loss or unauthorized access.
Our job is to help companies create more unified business functions, improve customer service, and utilize technology to move forward. Chicago-experienced IT consulting experts will make your technology work for you and keep you from spending endless, frustrating hours managing your business IT. Managed IT is when the Infiniwiz team proactively takes care of all the IT headaches and hassles for you…So you can get done on your "to-do" list – like growing the business! If you have any questions, feel free to contact us!