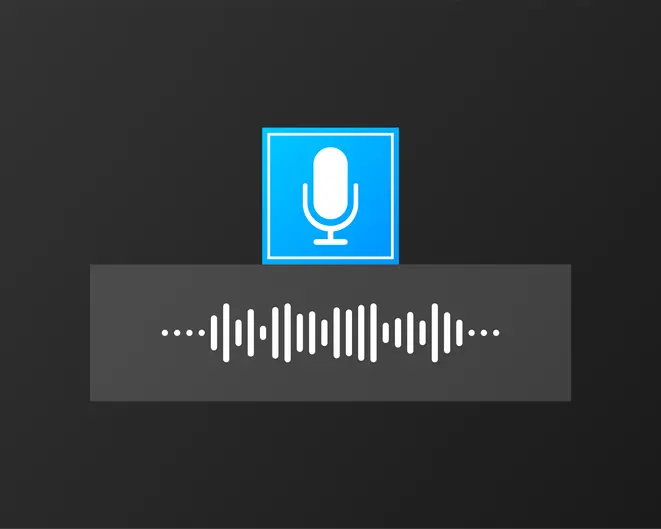 [youtube https://www.youtube.com/watch?v=oB0WnNru6rA]
What Is Voicemail Transcription & How Does It Work?
(Questions/Benefits)
Voicemail Transcription lets you read your voicemails in text, rather than listening to them. This is more convenient and cost-effective for businesses in many ways. We explain why here…
Why Would Our Business Want To Use Voicemail Transcription?
Voicemail Transcription lets you read your voicemails in text, rather than listening to them. This is more convenient and cost-effective for businesses in many ways. We explain why here…
You don't want people around you listening to your private business voicemails when riding on the train? Or, perhaps you're waiting for an important voicemail while you're sitting in a meeting. You can't very well stop what you're doing and listen to the message, can you?
Now you can read your voicemails right from your smartphone. It's as easy as reading an email.
Why Many Doctors & Lawyers Rely On Voicemail Transcription
The best use case for this solution would be for an attorney or physician. For example, if you call and leave a message for your doctor, she would have to go to her desk phone and pull up the voicemail to play the attachment. Who has time for this? Certainly not a busy physician who sees lots of patients.
With Voicemail Transcription, the message is automatically transcribed into an email or text message that's easily retrievable via the doctor's smartphone. Rather than listening, she can read the contents of your message wherever she is.
Let's say you're an attorney and you get voicemail messages when you're at the courthouse or deposing a client. Voicemail Transcription makes it easy for you to retrieve and read them on your smartphone rather than listening to them where others might be able to hear as well.
These are reasons enough to consider Voicemail Transcription. But there are more…
Can We Save Voicemail Transcriptions On Our Network?
Yes… Your voicemails are delivered directly to your servers where they are securely transmitted and stored. They'll be safeguarded both in transit and at rest, as HIPAA and other regulations require.
You'll always have a text version of your voicemail messages that you can save, forward to coworkers, or retrieve from your network server for future reference. It provides your business an edge over competitors at an affordable price.
Is Voicemail Transcription Secure?
Not all services are the same. You need one that provides secure voice messaging for highly regulated industries like healthcare, legal, education, and government organizations. You don't want to just use a consumer-based version like the one that comes with your iPhone,
Our Voicemail Transcription is applicable for the healthcare, financial services and legal industries where corporate compliance (HIPAA, SOX, GLBA, SEC regulations, etc.) is required. Customers using our Voicemail Transcription Service can even access voicemails that contain Protected Health Information. It meets HIPAA regulations and we offer the protection of a Business Associate Agreement (BAA).
Are The Transcribed Emails Encrypted?
Yes…Your voicemails are transcribed and encrypted in email or text format. Encryption works by scrambling the data and requiring a private code to open and retrieve it. Even if the email is captured by an unauthorized party, they won't be able to read it.
Plus, we offer a secure email gateway with filters that will protect your business from email-borne threats like malware and Trojan viruses. This also prevents data leaks that can cost you in penalties, ransom and litigation (not to mention a damaged reputation).
Can We Download Transcribed Voicemails To Another Phone Or Computer?
You'll have the option is to download all of your voicemails directly from your own business online account. Once you get a notification that you have a message, you can securely download it to a home computer or personal computing device via our secure website.
All access is secured with an authentication process. And transmission is secure between you and the website. We ensure all of your data protection needs are met.
Is Voicemail Transcription Cost Effective?
Our solution is. Manually transcribing your employee's voicemails is totally inefficient. Our solution is automatic, accurate and fast.
Saving your voicemails in our cloud-based solution saves space on your phones and computer devices. And it's scalable, so you can add cloud-based storage as you need more.
Plus, when your employees can access their voicemails easily, share them and store them for access later, this increases their productivity and efficiency.
These scenarios explain how your employees will save time and trouble with our Voicemail Transcription:
With your standard voicemail service they must:
Wait for the message.
Listen to it.
Write down what they heard,.
Key this information into a computer to save it.
If necessary re-type the contents into an email to share with other employees.
Pick up the phone and dial the sender back to address their needs.
With Voicemail Transcription they can:
Read the message (it's automatically saved),.
Forward it to coworkers if necessary.
Use "click-to-call" and contact the sender to address their needs.
If your employees receive a lot of voicemails, think about how much time and effort this will save. And when your customers or patients have their needs addressed quickly, your business or practice will thrive.
There are many more reasons why you should consider Voice Transcription Services from Infiniwiz for your business in Chicagoland. Pick up the phone and give us a call at (847) 499-1500 and we'll tell you why! Or, for a complimentary demo, contact us online. We'll get right back to you!