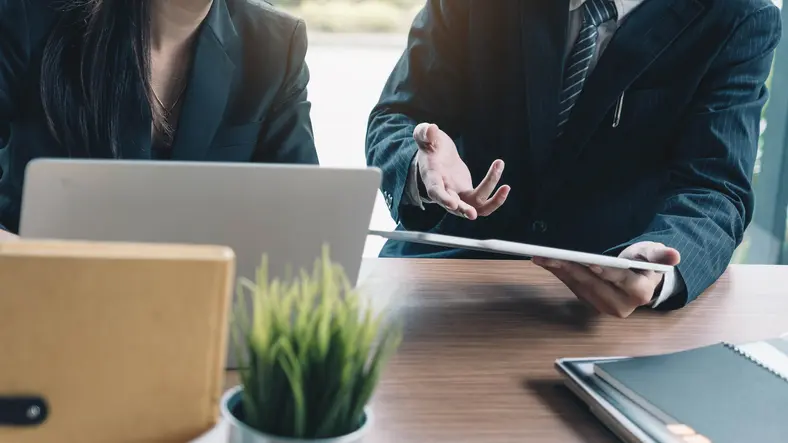 Recently, there was a request from one of our client's employees who worked from home rather than in the office. The employee preferred to utilize their personal computer for work rather than their work computer. As expected, the user informed our team that they did not want their computer to be restricted by the security measures that we manage for the user's company. However, it was crucial to inform them that if they continued to use their work's network while using the personal computer, this decision could endanger not only the security and privacy and of the user's personal device, but also the company's sensitive data. I'll tell you why.
A computer that is managed by Infiniwiz is one that we have administrative control over to secure your company's sensitive information.
The actions of a computer being locked down include but are not limited to:
Antivirus installation
 It is joined to the domain of the company
 Has all our monitoring and security tools installed
Security measures cannot be uninstalled
If it is proposed that someone wants to use their personal computer as their business device, we would remove their administrative rights from the computer. Essentially, managed PCs need to have our security tools installed on them for employees of a company to communicate with the secured network. This also means that we have unrestricted 24/7 access to the computer which creates privacy implications and illegality. This is because we also would have to monitor traffic and activities on devices where we would have access to all of your personal activity.
What work applications/software can I access on my personal computer?
If you want to work from home, you can access certain applications and software such as your email and access cloud storage. However, to do your work in a secure environment, you'll need to either join your laptop to the business network or connect it to the virtual cloud, which creates a barrier between your computer and the business without removing your standard administrative rights.
Why Infiniwiz advises against using personal laptops for work.
If users have administrative privileges for their computer while working on a company's software that contains sensitive information, it can be very easy for users to make human errors such as obtaining viruses on their devices if the personal computer lacked the necessary tools and security measures.
Furthermore, if a user's personal computer is not maintained or secured and is eventually hacked, and is also connected to the company's network, it is very easy for the entire organization to be compromised.
When browsing the internet or reading your emails, users can unknowingly click on links or open attachments that will attempt to install a malicious software without the user knowing. If the user has administrative privileges, this issue will most likely happen seamlessly. However, if the user is not an admin, Windows operating system will ask for credentials of the admin to install the software, and therefore protect computer for the virus.
Overall, we are unable to install our tools on a personal device because doing so would violate privacy laws and give us access to sensitive personal data. The sole option for personal computers to access workplace networks and programs is to use virtual clouds. The monthly cost of the cloud, however, adds up over time to be far higher than the price of a laptop. As a result, from a financial standpoint, it makes no sense to do. However, since the customer will only have one laptop instead of two, it might make sense to do it from a convenience perspective.
It is our job to help companies create more unified business functions, improve customer service, and utilize technology to move forward. Chicago experienced IT consulting experts will make your technology work for you and keep you from spending endless, frustrating hours managing your business IT. Managed IT is when the Infiniwiz team proactively takes care of all the IT headaches and hassles for you…So you can get done all the things on your own "to do" list – like growing the business! If you have any questions, feel free to contact us!