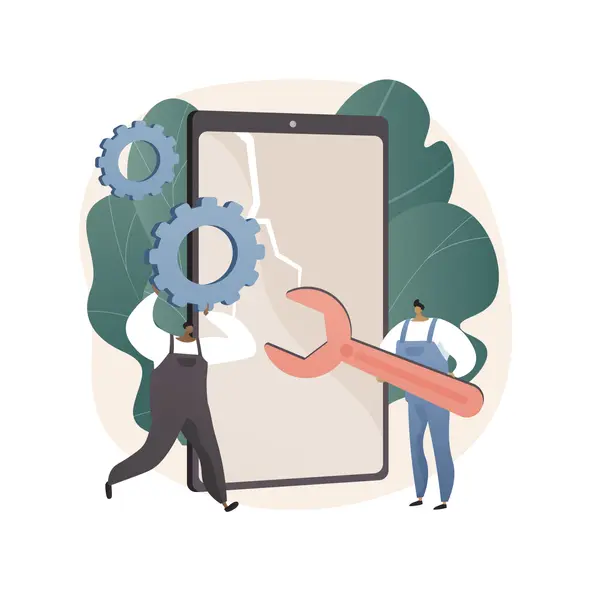 When Infiniwiz originally came to be, we made an effort to use refurbished equipment whenever clients required devices. Trial and error led us to realize that refurbished equipment made clients' work processes harder.
Some users believe that purchasing refurbished equipment is the best option. Some look for this specific equipment because it is less expensive or a way to buy an item that is no longer manufactured or is challenging to find.
However, while refurbished equipment may appear to be the best option, it is essential to note that purchasing new equipment will save you money in the long run and time dealing with illogical errors that come with used equipment. Let me explain.
What is Refurbished Equipment?
Equipment that has been restored to a condition similar to being new is commonly referred to as refurbished. Refurbished equipment can be more affordable than new equipment, but it also carries some hazards. (dealnews)
The Refurbishment Process
Before going into the risks of refurbished equipment, it is imperative for you to know the background of the refurbishment process and what technicians do to clean and re-equip devices. AllAboutRefurbished.com states that there are four steps in refurbishing equipment.
      1. Product quality assessment
When used items enter the production facility to be rated, they undergo an external inspection. Damaged equipment (grade "D" or "C") is often sold in Asia, the Middle East, or Africa due to low wages there. (For products with cloud connections, such as Apple iPhones, the former owner must deactivate the equipment's previous data. This leads us to step two.
      2.  Data erasure and battery inspection
One of the most crucial processes is data erasure because most refurbished gadgets have been used in the past. No one wants their private information to be accessible to others. Because of this, the technician uses specialized software to completely wipe out all data that wasn't part of the essential firmware.
     3. Inspect and fix
The next step is for technicians to check what is broken and what needs to be fixed. Therefore, they will inspect the equipment with several technological instruments. However, not all tasks can be automated, and human hands must complete some checks. This can also lead to human error, where one may miss something that needs to be fixed, causing trouble for the device later.
     4. Final inspection and cleanup
The final inspection, which takes place by hand as well, determines whether all the refurbishment procedures have been completed successfully.
The problem with this process
It is common for technicians to overlook something while renovating. Equipment must be cleaned, repaired, and tested as part of the refurbishing process to ensure it is in good operating order. The process might be complicated, and numerous parts and systems must be examined and evaluated. A human eye can miss something during the process either because the person was unaware of a problem or because they lacked the knowledge or resources to identify and resolve the issue.
Other variables can also contribute to issues during the renovation process. For instance, if the equipment has been misused or mistreated, it may have more problems that are difficult to find. Also, it could be more challenging to locate the exact model of replacement parts to repair the equipment if it's old or discontinued.
There are several potential flaws or challenges with refurbished items:
Quality
Refurbished products risk not meeting the same standards as new ones and being more prone to flaws or problems. The perceived quality of used equipment is a concern for Infiniwiz since some clients might believe it to be less durable than new equipment. The expectation for us to provide high-quality services may be called into doubt as a result.
Compatibility problems
Refurbished devices might not be compatible with newer versions or models for customers who want to upgrade or use the most recent technology.
Limited availability
Refurbished products cannot always be accessible, which is frustrating for customers looking for a cheap alternative to buying brand-new gadgets. The selection could be limited because refurbished equipment is frequently made available for a small number of models or brands.
Lack specific requirements
Infiniwiz has specific requirements for our equipment and may not be able to find suitable refurbished equipment to meet the demands of ensuring that clients have all the tools they need to work efficiently and securely. In many cases, we have discovered that refurbished devices cause issues in which the equipment would be missing a crucial feature, preventing the installation of software that Infiniwiz employs.
Warranty Concerns
The warranties that come with old equipment cause concern for us because there's a chance that some refurbished products will have no warranties at all or that their guarantees will be shorter than those on new products. We aim to ensure clients have access to trustworthy devices covered by an extended warranty.
Overall, although many users feel that purchasing used equipment is less expensive, the costs associated with resolving any future problems with the device will cost you more money than acquiring new equipment due to downtime while the equipment is being repaired.
Our job is to help companies create more unified business functions, improve customer service, and utilize technology to move forward. Chicago-experienced IT consulting experts will make your technology work for you and keep you from spending endless, frustrating hours managing your business IT. Managed IT is when the Infiniwiz team proactively takes care of all the IT headaches and hassles for you…So you can get done on your "to-do" list – like growing the business! If you have any questions, feel free to contact us!