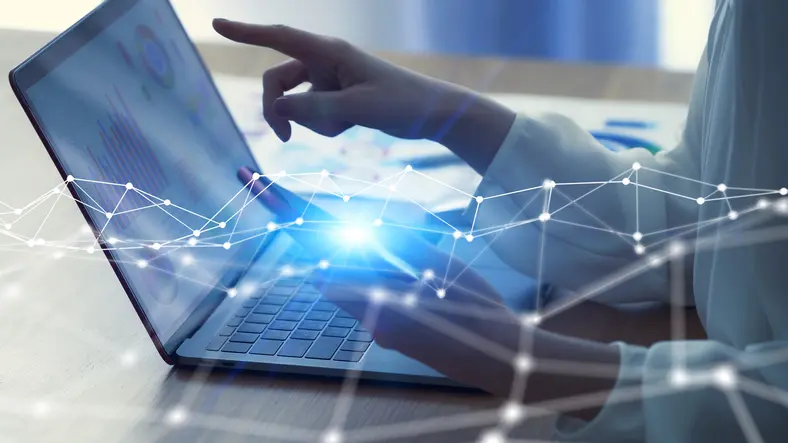 As remote work and virtual teams become more prevalent, there is a growing need for secure and efficient remote access solutions. The Remote Desktop Protocol (RDP) comes with Microsoft Windows and allows users to access a remote computer or virtual machine over a network connection. However, RDP has some downsides and potential concerns, so it may not be ideal for remote access. Let me explain why.
What is Remote Desktop Protocol?
With Remote Desktop Protocol, users can access files, apps, and other resources on a remote desktop using RDP just as if in front of the computer. RDP is commonly used for accessing on-premises servers, as it enables remote access to desktops and servers running on Windows operating systems.
The IT community has commonly interpreted RDP as a potential security threat and recommended minimizing its use whenever feasible. In fact, prior to becoming our client, a business fell victim to ransomware because of utilizing an RDP. The connection was left open and forgotten, which allowed hackers to exploit it and launch an attack.
RDP in data breaches is significant.
Here are a few facts:
Abuse of remote access is the third most common initial attack method in data breaches.
Of all ransomware occurrences, desktop sharing is used in about 40% of incidents.
(Infosecurity-magazine)
Security Risks:
RDP is susceptible to security concerns such as brute-force attacks, exploits, and unauthorized access, mainly if it is not adequately secured with strong passwords, multi-factor authentication, and firewall protection.
If RDP is not correctly set up and monitored for on-premises servers, it represents a security concern. Furthermore, if an attacker gains access to the RDP port, they can use it as a backdoor to plant malware, steal sensitive data, or conduct additional network attacks.
Management is another difficulty with using RDP for on-premises server access. RDP requires each server to be configured and managed individually, which can be a time-consuming and error-prone operation. Managing RDP sessions and access rights can often be difficult, especially in larger-scale deployments with several users and servers. This can cause problems with permissions, access control, and session tracking.
Another significant problem with RDP is that it does not always provide end-to-end encryption, making data exchanged across the connection subject to interception and eavesdropping.
Bandwidth Limitations:
RDP requires a solid and fast internet connection, which is not always available or trustworthy, especially in rural regions. RDP sessions can take a lot of bandwidth, resulting in latency, delays, and poor performance, especially if numerous users are connected simultaneously.
Compatibility Issues:
RDP may not always function with all hardware and operating systems, mainly if the remote device uses a non-Windows operating system or a different version of Windows. This may lead to incompatibilities and make it challenging to establish a remote connection.
Cost:
While RDP is a built-in feature of most Windows operating systems, enterprise-level deployments or advanced functionality may necessitate additional licenses and payments. This can raise the price of remote access solutions, making them less accessible to small businesses and individuals.
Why is the Splashtop the best practice?
Our best practice is using Splashtop, a secure remote access and support software. Splashtop provides cloud-based remote access and support solutions. Users may securely access their remote devices using Splashtop Business Access without a VPN. Splashtop also offers easy deployment and management with a simple web-based console that allows administrators to configure and manage remote access settings for multiple users and devices from a single location.
Other functionalities include the following:
Higher level of security as it uses end-to-end encryption.
Multi-factor authentication (MFA) for enhanced user security, which is not available in RDP.
More advanced features include file transfer, remote printing, and multi-monitor support.
Provides cross-platform support, allowing users to connect to and control devices running on different operating systems, including Windows, macOS, Linux, iOS, and Android.
Thus, while RDP can be a valuable tool in some cases, understanding its limitations and potential risks is vital before using it as the primary approach. Cloud-based remote access solutions and remote desktop software are superior security, functionality, and compatibility options. If you have any questions, feel free to contact us.