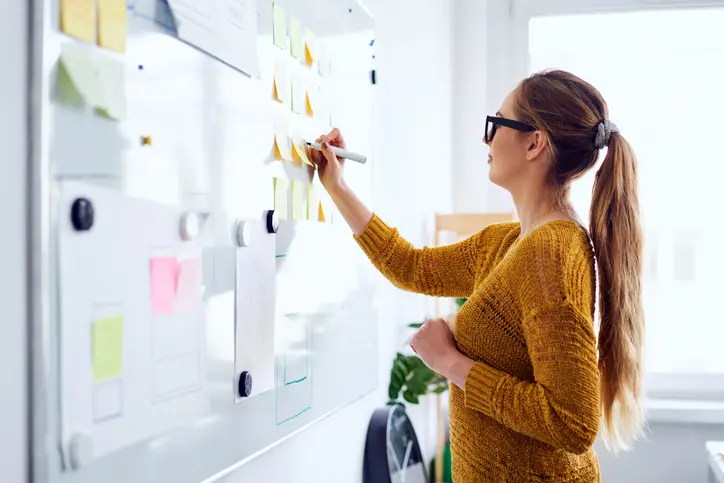 When there is an abrupt conflict that can damage or slow down your workflow, many people's first reaction is stress. Whether it is a company breach, natural disaster, recession, or even, as we discovered, a pandemic, it is important that one has a business plan to recover from the damage caused. Additionally, it is important to plan out what the response will be to get processes back to normal.
Recently I was at a business conference where I attended a panel discussing breaches. And where one business owner was telling a personal story of all his clients' data getting hit with ransomware through his business. Essentially, it was the scariest minutes of his life. Just like that, he saw his reputation go bad. Twenty years of his life's work were gone. Then the stress began. He completely lost three hours figuring out the next steps and action plan that he did not set up ahead of time – who is communicating to vendors, who are communicating with clients, and how who is instructing the internal team and how. Causing not only more stress but more time wasted to save his business.
Here are some quick facts.
In a recent study, 43% of human errors have cybersecurity repercussions—the human actions went deeper, specifically stating that stress and age is a major causes (securityboulevard).
45% of entrepreneurs report being stressed compared to 42% of other workers (Gallup).
75% of small businesses have no recovery plan objective in place.
40% of businesses do not reopen after a disaster (Perdue.edu).
So, what kind of plans should I be investing in for my business?
During the conference panel, there were three plans discussed that would cover most of situations that may occur in a typical business. The documents don't have to be lengthy, cover the "what ifs" and "who does what's", and be stored in accessible online and offline formats.
An incident response plan is documentation that outlines a business procedure as well as responsibilities to recover from cybersecurity threats. This plan is used for specific incidents such as a data/security breach, an outage, ransomware, etc. Essentially, having an incident response plan allows a company to have a targeted response to repair and contain the threat.
A disaster discovery plan allows a business to maintain and recover its data and systems following a disaster. Disasters such as natural events, human error, cyberattacks, etc. can affect a business where they cannot run work processes due to the disaster. In contrast to the incident response plan, the disaster recovery plan focuses on the company as a whole. The plan is to recover to save a company's downtime quickly, lack of customer trust, money, etc., during the time they cannot operate.
 Business Continually Plan
A business continuity plan is a procedure that documents how the business will continue to operate in the event of an unknown and disruptive problem. In this fast-paced and digital world, downtime due to technical issues can slow down a company's success. Therefore, a plan must be set in stone in which the company can continue the work even through specific issues.
Ready.gov supplied a template of how a plan should be blueprinted. Read more about their plan here
Moreover, it is important not to stress but have a plan in case there is a problem that will affect your business processes. Don't wait for a problem to arise where you have to come up with a solution before the situation gets worst. Be prepared when it comes to your business' success.