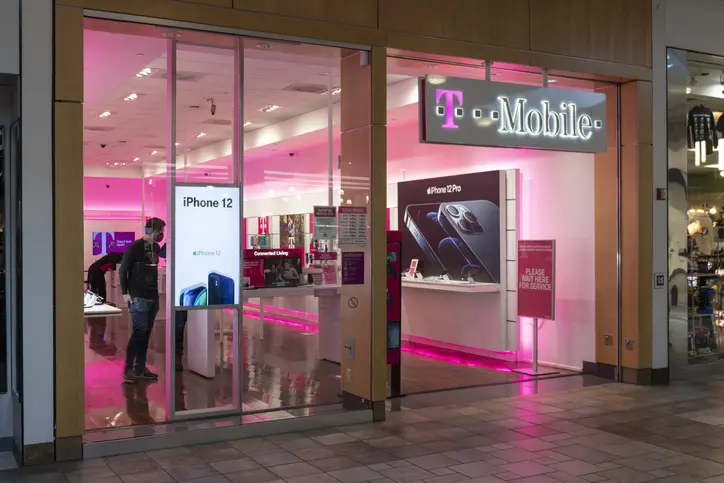 If you recall from last week's article, "T-Mobile's Pricing Update: What You Need to Know," we discussed T-Mobile's plan to move users out of their older plans, such as Simple Choice, Magenta, and Magenta 55 Plus, into newer plans starting in November. The transition to newer plans would also cost between $5 and $10 more per line.  
Users/ customers of T-Mobile immediately expressed their frustrations as the T-Mobile announcement was leaked in a Reddit discussion and surfaced on social media platforms such as TikTok and Instagram. 
User Reactions to T-Mobile's Plan Upgrade
The leaked message set off a flurry of discussions on various online platforms, with customers sharing their thoughts and concerns regarding these changes.  
On Reddit, one user questioned the legality of the plan upgrade, expressing relief at being a Verizon and taking a humorous jab at the situation: "Is this even legal? Thank Goodness I'm with Verizon and already pay $50,000 monthly." 
Another user highlighted an observation, pointing out the peculiar naming and transition strategy in T-Mobile's upgrade. They noted, "So they're upgrading Magenta to gogo5 ... but upgrading simple choice to Magenta. So, the Magenta plan will still exist. Weird." 
Speculation was also a common theme among the users. A Reddit member speculated that T-Mobile's move might be a tactic to persuade unsuspecting customers to switch to higher-priced plans. One user stated, "Just a tactic to get those who aren't paying attention onto a higher plan and pay for it is my guess." 
The Backtracking of the Plan
The company planned to notify customers this week. However, this severe backlash caused them to pause and reevaluate this plan. The CEO of T-Mobile, Mike Sievert, responded to the backlash by stating, "I think we've learned that particular test cell isn't something that our customers are going to love; we had planned it as a test cell, and then it leaked as if it was a broad national thing — and it wasn't. I think we've got plenty of feedback." 
User Reactions to T-Mobile's Response
While T-Mobile decided not to go through with the plan, Users again went to social media, where their reactions were a mix of skepticism, frustration, and distrust: 
One user stated the need for a "test" to figure out the obvious was skeptical, finding the situation to be a bunch of "BS." Another user wrote that T-Mobile seemed to be backpedaling and downplaying the whole situation, from stating "only 1% of customers" would be affected to claiming it was "just a test, but now we're not doing it." 
 One user commented on a series of recent issues, including the plan upgrade, autopay changes, and a data breach, reflecting the trend of dissatisfaction. Others believe that T-Mobile's intention was to please shareholders and that they would explore alternative methods to increase revenue. 
Overall, while users seem to be still upset about T-Mobile's decisions, T-Mobile's abrupt reversal of its plan to migrate customers to newer and more costly plans highlights the significant influence that users have in today's digital age.  
 This incident illuminates how consumer feedback can prompt companies to reconsider their strategies and priorities. It remains to be seen how T-Mobile will navigate the aftermath of this decision and what actions it will take to regain trust and confidence among its customer base. 
 We will keep you posted if there are any more updates on the matter.