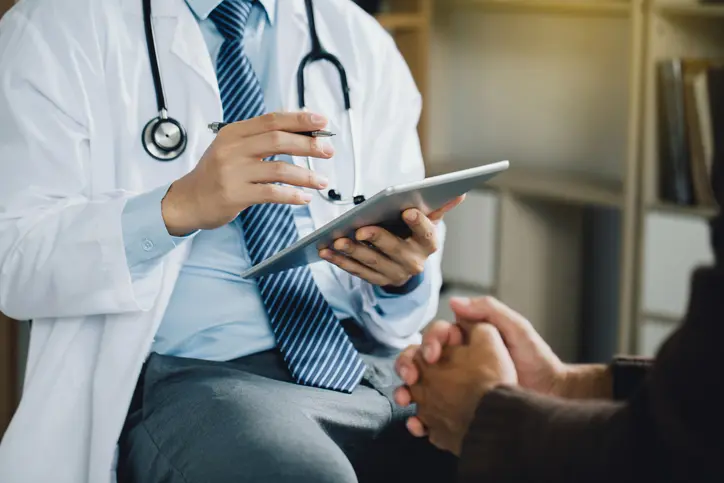 Using technology to improve health care seems obvious, right? After all, billions of dollars are spent on medical research every year. But the technology we're talking about here is about improving the medical experience, not necessarily the medicine. Consider patient portals to replace otherwise arduous telephone and office tasks, tablets to streamline the check-in process (and to educate and entertain the patients!), revenue cycle management (RCM) payment technology to improve collections, and space-saving electronic health records (EHR). Let's dig deeper.
1. Patient Portal
In short, a quality, well-designed patient portal will replace a percentage of doctor visits. As ominous as this sounds, all parties involved benefit. For patients, issues that once meant half a day (the travel, the waiting, the exam) wasted can often be resolved in less than an hour. For physicians, crowded unhealthy waiting rooms diminish while patient-care actually improves. With a patient portal, doctors can confidentially release test results, renew/refill prescriptions, and conduct e-visits. The administrative possibilities are endless: adjust patient information (or have them do it themselves), respond to direct messages from patients and colleagues, and so much more.
Recommended Products: Omedix, Care360
2. Tablets for Patient Check-In/Education
Growing in popularity, tablets are quickly becoming a must-have commodity in the world of healthcare. Instead of clipboards, patients checking into doctors' offices are more often handed a tablet computer. While there are end-to-end hardware solutions, DrChrono.com offers patient check-in apps for the ubiquitous iPad through the iTunes store. Subscriptions range from free, for a service with limited features, to $399 a month for a full suite of patient management services. Beyond solving the logistical hassles of 'checking-in', tablets offer in-office education and entertainment while patients wait. Patients can check email, browse the Internet, play games or watch videos, but also learn about procedures and follow-up care with med-driven products like the Incendant 360° Patient Education Suite, within which patients can study 3D anatomical images and watch videos describing diagnoses and treatments.
Recommended products: iPad with Dr. Chrono & Incendant 360° Patient Education Suite
3. Payment Technology: RCM (Revenue Cycle Management)
According to the American Bankers Association, consumers pay 25% of their bills online. Healthcare providers, however, are lagging behind. Making small changes to accommodate patient preferences can increase payments significantly. While consumers are comfortable using online bill pay for everything from mortgage payments to the cable bill, the medical industry is not taking full advantage of this outlet. By offering convenient payments options, providers are encouraging patients to pay their bills on time and on their own time. This way, patients can deal with their debts privately without having to make a phone call each month or schedule a visit to the office. Online bill pay also means that staff members will spend less time with medical collections, processing credit card charges and taking payment information over the phone. Patients can even set up recurring payments, so a specified amount is withdrawn automatically from their account each month, guaranteeing payment for the office and gradual debt relief for the patient.
Recommended products: GE, McKesson, Experian
4. EHR (Electronic Health Records)
Forget the entire wing of color-coded file folders, relegating patients to mere numbers. EHR is an evolving concept of systematic collection of patients' electronic health information. EHR are sharable across different healthcare settings through network-connected enterprise-wide information systems or a simple secure email. EHR are searchable with a few quick keystrokes instead of time-wasting request slips or trips to the file room. EHR are extensive and may include a wide range of data including: demographics, medical history, medication and allergies, immunization status, laboratory test results, radiology images, vital signs, personal stats like age and weight, and billing information.
Recommended products: SimplifyMD, AdvancedMD, AllegianceMD
Medical professionals are undoubtedly invaluable, but so is technology. Why not merge the two?