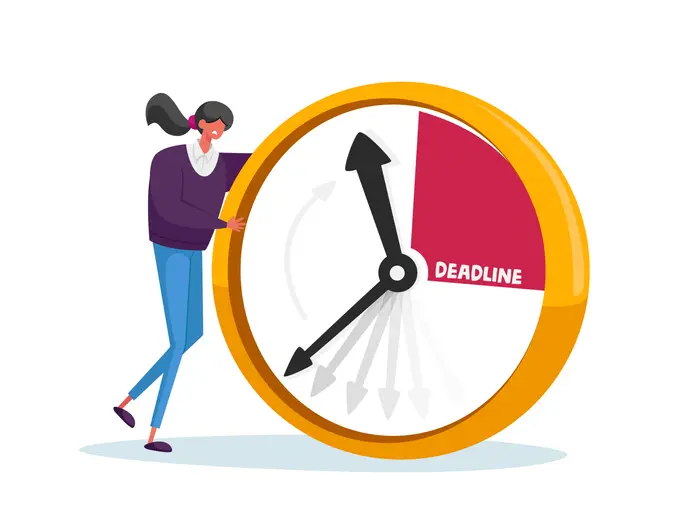 In our previous post, "What Happens at Infiniwiz When a New Hire Joins Your Company," we outlined the procedures we follow with each company to get their new hires working as quickly as possible. In the article, we also emphasized how important it is to let us know about new hires as soon as possible so that we can set up the tools needed for your new employee. Therefore, Infiniwiz would like to elaborate on why you should inform us as soon as possible and how doing so will improve your and our business operations.
There was a problem where, for instance, a client needed a new hire to be set up immediately in the morning where the onboarding form was filed the previous night. Another business called the same day and requested that a new hire be onboarded as soon as possible. Due to the two requests for onboardings that came with such short notice, two engineers had to spend several hours making sure the emergency onboarding requests were completed that day without any preparation.
It is important to note that the new hires could have been ready to work first thing in the morning if the company contacted us in advance. However, this also meant that both organizations had to wait hours for their new hires to be onboarded. Since both businesses had to stand by for the onboarding of new clients as well as the completion of any other services their usual staff may have submitted, this also causes a problem with downtime for both businesses. As a result, this issue not only affects the workflow of new employees, but also that of existing employees.
We require a 2-3 business days' notice of when a new hire needs to be onboarded.
Before someone starts working for you, we ask clients to give us notice at least 2-3 business days in advance. In order for us to deliver service promptly, we need to have estimated turnaround times (SLA response times) where higher emergency tickets have higher priority and are handled more quickly and more smoothly so that a business can avoid downtime.
In general, we see the onboarding procedure as a service that may take 2-4 hours on average to ensure that a new hire has all the tools they would require, such as cloud login, Office programs, email setup, monitoring and security tools, permissions etc.
Our team also aims to prevent an employee from starting on the first day and encountering a number of technical difficulties, needing to contact us for more support, and needing additional time to get things set up, the day of which would result in significant downtime. Therefore, submitting the onboarding form 2-3 business days ahead will give us plenty of time to get the new hire set up with the proper tools, and to send over their credentials before they start so that on their first day of work they will be ready to work.
Additionally, in the onboarding process, sometimes we will need to reach out to vendors which will take time to do as well.
If we need to figure out how to properly install some piece of software or piece of hardware, for instance, that will take some time. Both our own availability and the availability of any third parties we may need to enlist in order to finish the setup may cause delays. We might need additional time to verify the new hire's access to a server. Therefore, without prior notice, it will be extremely difficult to prepare all the required equipment on the day of the event.
By adding the task "Send name and role to support@infiniwiz.com" to your HR's onboarding list, you can avoid unnecessary emergencies that arise from same-day or previous-day onboarding requests. Our engineering team's attention will be diverted from maintenance, best-practice alignments, and projects that other staff members at your business or at other businesses are waiting for. This is the reason we are unable to promise onboarding the same or next day, especially if there are serious emergencies taking place.
It is our job to help companies create more unified business functions, improve customer service, and utilize technology to move forward. Chicago experienced IT consulting experts will make your technology work for you and keep you from spending endless, frustrating hours managing your business IT. Managed IT is when the Infiniwiz team proactively takes care of all the IT headaches and hassles for you…So you can get done all the things on your own "to do" list – like growing the business! If you have any additional questions, feel free to contact us!