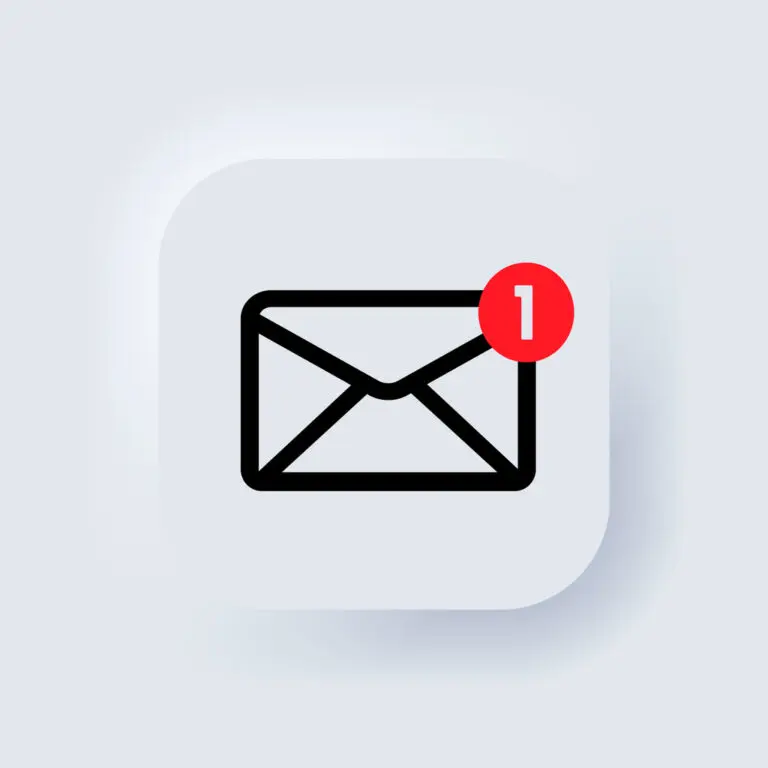 Email Etiquette is important.
There are email critics out there, you do not want yourself or your business to be judged based on the way an email is formed. With having the proper etiquette in writing emails, this makes it more likely that the recipient will respond in a positive way to your email.
What is email etiquette?
HubSpot states, "Email etiquette includes social guidelines that influence how people interact with each other over email. These recommendations can vary slightly by industry, company, and even generation. However, the spirit of email etiquette remains to communicate clearly and respectfully" (HubSpot).
Your Emails are a communication and marketing tool.
You should always view how you send out an email as this is the first impression for a recipient. When sending out emails, it is important to add your own professional, but personal touch to whatever email you send.
You may demonstrate your professionalism, improve communication, and create enduring relationships by establishing email etiquette. This greatly facilitates the progression of your career or business.
 What do critics look for in your email?
It's essential that your email subject lines are specific when you send them out. Your email's subject line should be clear so that the recipient can identify what the email is about. It is true that the majority of people decide whether to open an email based on its topic. Furthermore, your subject line ought to grab the recipient's attention by being brief, direct, and to the point.
For email protocol, proper grammar and punctuation are important. If your email has spelling mistakes or grammar mistakes such as run-on sentences, recipients won't find it to be legitimate, reliable in the information it contains, or will think your firm is unprofessional and unintelligent. As a result, double-check your grammar before sending your email. Even better, you can use a program called "QuillBot"  to assist you in writing formal emails correctly and effectively.
A polite greeting and sign off
When someone opens your email, it's vital to introduce yourself so they know who sent it. Additionally, it is very important to correctly have a salutation and introduce yourself as well as conclude by adding your name and a "sincerely" or "best regards" at the end. In case they need to contact you, it's also crucial to include information like your contact information. This is where email signature comes in.
Email signatures are professional when it comes to sending emails
The email signature will automatically appear at the bottom of every email you send, letting recipients know who you are, what company you work for, your position title, typically your company's logo, and your contact information. Additionally, it makes your company more visible to the public, increases response rates, makes it simple for people to get in touch with you, etc. When a user clicks on a certain item/icon in your email signature, you may even add links and other plugins to promote your business. A formal email must generally have a signature.
Read more in our recent blog on why email signatures are important.
When drafting an email, formatting is crucial to maintain consistency throughout the communication. When writing, be sure to choose official fonts like Times New Roman or Arial. Additionally, check to see that any typography—such as bullet points—is the same size, especially if you're importing text from Microsoft Word or Google Docs. Also, avoid using font colors other than black and white. Additionally, consistent and professional formatting gives your email a more trustworthy and polished appearance.
Consider the tone you use in your email
Since you are not vocally speaking to somebody and only using text, tone is important. In essence, the recipient can take your message differently than you intended. According to HubSpot, "Research shows people greatly overestimate the likelihood that their recipients will accurately discern whether their tone is serious or humorous. They expected recipients to get it right 80% of the time, while the actual rate was more like 56%. (HubSpot). For example, avoid using all capital letters when writing email since for many recipients, it implies yelling. Therefore, when drafting your email, be sure to use the appropriate word choices.
Overall, email etiquette is imperative in how we communicate to others. Therefore, make sure you pay close attention to every email that you send. These guidelines assist you in avoiding misunderstandings and errors that could harm your reputation and that of the company you represent.
It is our job to help companies create more unified business functions, improve customer service, and utilize technology to move forward. Chicago experienced IT consulting experts will make your technology work for you and keep you from spending endless, frustrating hours managing your business IT. Managed IT is when the Infiniwiz team proactively takes care of all the IT headaches and hassles for you…So you can get done all the things on your own "to do" list – like growing the business!