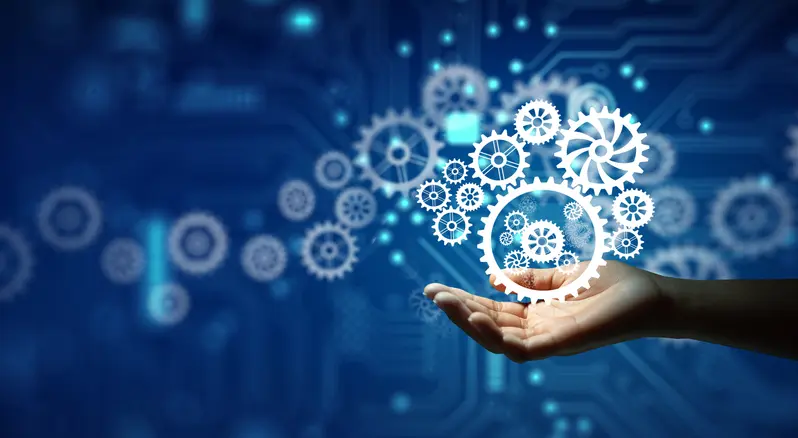 In our latest blog post, "What Happens When a New Company Becomes an Infiniwiz Client?" we delved into the first phase of the onboarding process. In this post, we will go into more detail about phases 2 and 3, which encompass the alignment process, the tools we offer to your organization, and the time it takes to implement them all.
As previously stated, we divide the alignment process into two parts. It may take anywhere from 6 to 12 months to make sure that all the necessary tools and best practices are in place. We invest a significant amount of time and effort during the first year to set everything up, which is why we require a longer commitment from our clients. During this process, we concentrate on the key elements that clients need for their technical business operations and tailor all software and solutions accordingly. The following will be implemented during this phase:
The first part of the alignment process will take about 1-3 months. We will implement the following:
Email backup: The software we use to execute email backup regularly copies and archives email data from a client's email system. The email data is then kept on a different, secure server or in the cloud, where it is easily recoverable in the event of data loss. Email backup is imperative because it enables a business to safeguard its email data against loss due to various problems. This can include faulty hardware, faults in the software, mistakes made by users, actions of rogue employees, and cyberattacks.
Email filtering: We use a cloud-based third-party software that integrates with Office 365 and Google Suite. The application is set up to examine incoming email messages and apply rules to decide which ones should be isolated, blocked, or delivered to the inbox.
Firewalls: Our clients' networks are secured by a firewall. It helps us to secure client networks and protect businesses from external internet threats. Firewalls create another layer of security to protect clients from malware and other online threats, prevent unauthorized access to network resources, and block exposure to malicious websites. Additionally, we help businesses reduce the risk of data breaches and other security problems. Our clients must utilize the same firewall, which means the same brand, allowing us to perform in-depth maintenance en masse.
DDoS mitigation: DDoS security limits an attack's impact by preventing malicious traffic from reaching its target while also allowing regular traffic to pass to conduct business as usual. We provide DDoS mitigation services to safeguard clients' online properties from harm and disruption by DDoS attacks. We want to ensure that clients' online activities are not significantly affected by these attacks, as they could result in website outages, slowdowns, and lost income. Additionally, many companies are required by regulations to have adequate DDoS protection in place, particularly in the financial and healthcare industries. We aim to guarantee that customers adhere to the rules by providing this service.
Managed registrar: We manage registrar for our clients because it allows us faster troubleshooting. But more importantly, it removes the risk of accidental company-wide outages that could be avoided otherwise. Every business has a registrar because they have an email service and a website, but 99% of people don't know what it is or what to do with it. By taking ownership of registrar management, we remove the risk of accidental changes to DNS records by owners or email providers, web developers, or the risk of missed payments, all of which are issues resulting in stopped email service or the website is down.
Dark Web monitoring: Threat intelligence practice known as "Dark Web surveillance" entails searching the Dark Web for personal data about your business. It's essential for maintaining proactive security measures where we can identify compromised user credentials and change them before a hacker decides to put them to ill use.
Read more about our dark web monitoring here.
Security awareness and training: This tool is designed to help avoid human errors that may be caused by client employees. Our cybersecurity training tool sends simulated phishing emails to see who opens them. At the end of the month, the tool will notify our team about users who open malicious emails. This will compel a security and email click-safety discussion. Attackers can access a company's private data if a legitimate malicious email arrives, and a user commits the same error. Staff also attend an online security course every three months and watch training videos. These videos teach employees how to spot and handle phishing emails on company computers.
The second part of the alignment process will take 3-9 months depending on the size of the company. We will implement the following:
Disk encryption: Disk encryption is a security measure to prevent unauthorized access to data on a disk or other storage device. The configuration and maintenance of the encryption procedure and the management of the encryption keys are frequently included in our disk encryption services. This solution can aid businesses in adhering to rules and standards like HIPAA and PCI while also helping to secure their data and protect it from loss, theft, or unintentional disclosure.
ISP monitoring: We will know if your internet is down before you do! We track the performance of an organization's internet connection using the ISP (Internet Service Provider) monitoring service. This involves keeping an eye on the connection's uptime and availability, speed and quality, and the volume of data being transmitted. This data can be utilized to diagnose and fix problems with the internet, phone service, and many applications that rely on internet connection.
Backup monitoring: We employ backup monitoring to ensure that all backup systems operate as intended and that our clients' data is recoverable, and that the data is correctly stored. Monitoring tools can be used to keep tabs on the status of backups, look for issues and alerts, and confirm that the backup system is configured correctly. This can assist in locating backup system problems before they result in data loss.
Privileged access monitoring: It is crucial that downloaded software and files are secure in the business environment. Anytime a user can install software on their own, a security risk is introduced. If an employee downloads malware or a virus, this might put the sensitive information of your company in grave danger because it could be disclosed, encrypted, changed, or deleted by an online hacker. We deny employees administrative rights because of these concerns, and they are required to get most software and apps approved. This is merely to ensure that there will not be any risk of human error for the company. Additionally, an employee must make a request for access through the IT department; if authorized, the program will then be downloaded to their computer. You might imagine that helping clients from various industries approve the programs they want to be installed would be a lot of work for IT providers. To control software and create whitelists of programs that can and cannot be installed, we use the Auto Elevate tool. This not only benefits MSPs but also expedites the approval process. Additionally, employees will not need to contact us and wait for us to approve their applications.
Multi-factor authentication: Multi-factor authentication (MFA) requires two or more "factors" of verification to prove identification. MFA makes system entry harder because an attacker must know or have access to several pieces of information. This could add security to the username and password login. MFA provides an additional level of protection beyond the usual username and password login mechanism.
Read more about multifactor authentication here.
System information display: We use software that automatically displays system information on the desktop background. This information can include various details about the computer, such as the computer name, IP address, operating system version, service pack level, available disk space, and memory usage. The software makes it easy to view this information without having to open multiple windows or run multiple commands. It can be useful in a corporate environment, where administrators need quick access to information about many systems. It can also be configured to display specific information, and the display can be customized to meet specific needs.
Email signature: We understand that you care about your brand and the image it projects on your customers. Email signatures play a key role in this effort because your company sends hundreds or thousands of them daily. Inconsistencies of design, color, presence of links, incorrect roles and sometimes missing or replaced signatures by mobile phone defaults, all create a skewed experience for your clients. This is why we made it part of our alignment process to implement email signature management tools for all our Managed IT clients. Employees can't change them. The signature is always the same – no matter who sent it within your company, or from what device.
Read more about Email Signatures here.
Backup and Disaster Recovery: Backup and Disaster Recovery (BDR) solution creates and keeps copies of data maintained and used on physical hardware inside an organization's facilities. On-premise BDR aims to ensure the business can swiftly recover its data and systems from the backups in case of a disaster or other interruptions. As part of our BDR solution, we also have the Cloud component that allows organizations to keep a copy of backups in the Cloud in case on-premises backup fails or gets infected by ransomware. These services typically include various features, including data backup, data restoration, archiving, monitoring, and reporting, and data security.
Overall, our job is to help companies create more unified business functions, improve customer service, and utilize technology to move forward. Chicago-experienced IT consulting experts will make your technology work for you and keep you from spending endless, frustrating hours managing your business IT. Managed IT is when the Infiniwiz team proactively takes care of all the IT headaches and hassles for you…So you can get done on your "to-do" list – like growing the business! If you have any questions on our onboarding and alignment process and tools, feel free to contact us!